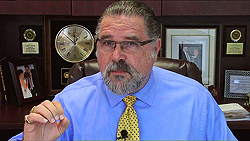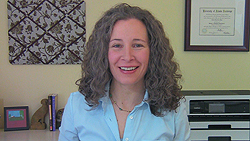 Can Hypnosis Clients Give You Too Much Credit for Their Success?
Can A Client's Gratitude Backfire and Limit Success?
How to Transform Client Gratitude into Greater Success for Them!
I'm back with Erika and we have a very significant program for you. I really think that this is a special video! It's all about gratitude, how to use it, and how to avoid its dangers! It is all here on www.CalBanyan.com.
This is something that is just not discussed enough! There are ways you can use your clients' feelings of gratitude that they are experiencing for the help that you have given them and turn it into something that enables them to experience greater success!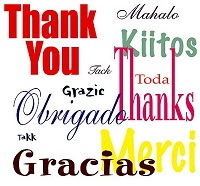 When they are in this space of gratitude, it is the prime opportunity to ask them "what is next?" With that, you can move them into working on other issues that will make your client's life even better.
We also reveal some of the pitfalls that you as a helping professional can experience if you don't shift that gratitude over to ownership of the transformation that they have just made.
Watch this video as we reveal an insider secret, an "emotional alchemy" that is amazingly transformational, how you can move your clients beyond simply no longer experiencing painful feelings from their past such as fear, anger and guilt to actually helping them to feel grateful for those painful events of their lives. I give you the process to go from hindsight to foresight! Then give you a painful example of how it helped me in my life.
CAUTION: When clients give you too much credit for what changes have been made, sometimes this can undermine their future progress. You see, if they stumble in the future then they can put that on you as well. I also cover how secondary gain can work into this as well. Your clients need to own both the success and times when they are not being so successful…and so much more.
Here are a couple of links for you for 7th Path Self-Hypnosis® and The Secret Language of Feelings so you can learn more about these important concepts and processes.
Now let's talk about your future…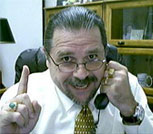 Free Age Regression Teleseminar & a Bribe! Would you like an ethical bribe worth $120.00 from me? Keep reading…
Each year I do a free teleseminar for members of the National Guild of Hypnotists, and last year, we (you and all our viewers and I) broke all the existing records for attendance! I want to do that again! I hope you will help me to do this. So when you attend this upcoming free "Age Regression Seminar" I'll make it worth your while. It is on Thursday June 25th at 6PM PT / 9PM ET. Read all about it – Get teleseminar and $120 value BRIBE! By the way, I'm going to be speaking and teaching at the NGH convention in August! Here is a link to my two talks and special 2-Day Age Regression Certification Course!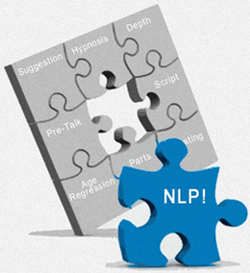 Is NLP the "Missing Piece" In your Ultimate Hypnosis Success? NLP is the easiest to learn additional skill set for hypnotists to use, and this special course is taught by the President of the National Federation of Neurolingusic programming himself.
Dr. William Horton is coming to the Banyan Hypnosis Center to teach the "Ultimate" Basic NLP Course, and I'm taking the course! Let's get certified in NLP together! Get in on the early registration discount! The date for the course is June 19 – 22, 2015. Get all the info. and get your seat! Be a more effective and successful hypnotist! SAVE $100+ on NLP with early registration. Also available live online.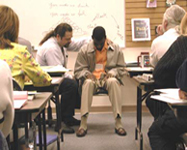 July, 2015 my NGH Approved Banyan Hypnosis / Hypnotherapy Certification Super Course is filling up! Remember to check out my upcoming class schedule here on this site to see when my next classes are and see if you can get in on the early registration discounts. Then I'll see you in class. Check later courses for early registration discounts.

Become a member of www.OurHypnoSpace.com! It's free and fun professional networking! Use the "Ask Cal" Group on www.OurHypnospace.com to ask questions and suggest topic ideas for the Hypnosis, Etc. show!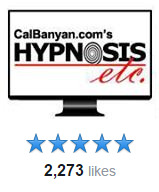 Do you "like" our videos? "Fan" us on our Facebook page at www.Facebook.com/hypnosisetcGet in on the conversation and we place more "hypno-gold" there on a regular basis. Share us with your hypno-friends! Thanks!

FREE INSTANT ACCESS TO ALL OUR HYPNOSIS, ETC. VIDEOS Get a super easy linked list of all Hypnosis, Etc. training videos! VIP Membership is free – Click Now!