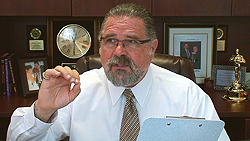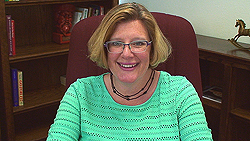 Do You Sometimes Go Too Far In Trying To Help?
When Does a Client's Mental Illness Diagnosis Prevent You from Helping Them?
Do You Need A Medical Referral In Every Case?
Do you go too far? Brenda and I are back with another fun, free and informative hypnosis training video for you. Brenda brings a question in from another viewer who is a professional hypnotist.
She asks "Are hypnotists qualified to work with individuals who have been diagnosed with a mental illness such as bipolar disorder?" Well… It depends, and I explain what I mean in this video.
As an example I talk about how someone with bipolar disorder may come in for smoking cessation and the two different approaches I would use.
I also reveal insights on how there can be an emotional component to smoking, as opposed to it merely being a habit. You can learn more about how emotional factors contribute to difficulty in changing behaviors such as smoking. Go to www.TheSecretLanguageOfFeelings.com.
I also let you in on a concern some hypnotists have about perhaps having "difficulty" doing age regression work when clients are on antianxiety or antidepressant medications. I tell you the secret to avoiding any concern like this, *hint* it has to do with always getting deep hypnosis with your clients (somnambulism).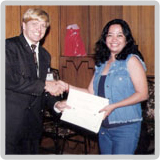 Get the REALLy Good Stuff – I want to see you in class! Remember to check our course schedule for our Hypnosis & Hypnotherapy Certification Super Course and special upcoming NLP Basic Certification taught by Dr. William Horton.
Like our videos? Then remember to get instant access to all my free videos by becoming a VIP member of the site. It's free.
Let's do GREAT things together!
Cal Banyan
PS… More Important Links & Info: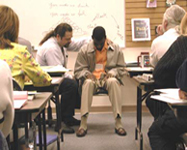 July, 2015 my NGH Approved Banyan Hypnosis / Hypnotherapy Certification Super Course is filling up! Remember to check out my upcoming class schedule here on this site to see when my next classes are and see if you can get in on the early registration discounts. Then I'll see you in class. Check later courses for early registration discounts.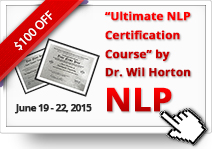 SAVE $100 on NLP with early registration. Dr. William Horton is coming to the Banyan Hypnosis Center to teach the "Ultimate" Basic NLP Course, and I'm taking the course! Let's get certified in NLP together! Get in on the early registration discount! The date for the course is June 19 – 22, 2015. Get all the info. and get your seat! Be a more effective and successful hypnotist!

I want to see you in class! Make sure you check out our upcoming courses and get in on any early registration discounts that apply! Early registration discounts don't last forever. Get world class training onsite in our classroom or participate live online from your home or office!

FREE INSTANT ACCESS TO ALL OUR HYPNOSIS, ETC. VIDEOS Get a super easy linked list of all Hypnosis, Etc. training videos! VIP Membership is free – Click Now!

Become a member of www.OurHypnoSpace.com! It's free and fun professional networking! Use the "Ask Cal" Group on www.OurHypnospace.com to ask questions and suggest topic ideas for the Hypnosis, Etc. show!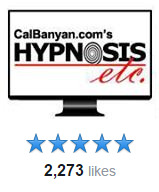 Do you "like" our videos? "Fan" us on our Facebook page at www.Facebook.com/hypnosisetcGet in on the conversation and we place more "hypno-gold" there on a regular basis. Share us with your hypno-friends! Thanks!