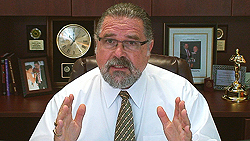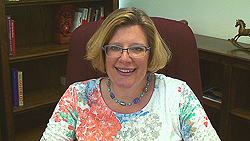 How to Manage More & More Clients
Cal's Strategy for Filling Last Minute Rescheduling of Sessions
When and How to Raise Your Fees & More!
Brenda and I are back and in this new fun and informative hypnosis training video we reveal how you can manage your growing number of clients as your practice grows. Get this video and many more here on www.CalBanyan.com.
Brenda starts off by sharing a conversation she had with another 5-PATH® Hypnotist and how fully booked they are. Brenda is booked ahead 5 weeks and is going to let you in on how she manages this kind of client load, plus I add a few tips as well!
Insights & Info:
Managing Individual Hypnotherapy Clients
Managing Time Off from Hypnosis Sessions for Vacations, Etc
How to Determine How Many Days to Commit to Your Hypnosis Practice
When and How to Raise Your Fees
Cal's Strategy for Filling Last Minute Rescheduling of Sessions
How Self-Hypnosis & Reading Assignments Keep the Momentum Going
Know When Is It Time to Add Another Hypnotist to Your Practice
It is interesting how having more and more hypnosis clients leads to MORE clients because you full-booked schedule legitimizes you and the profession. Raising your fees does the same thing, it tends to legitimize you and the profession.
Also when clients pay for sessions the value them more, and as a result it can actually improve your results. It is like I always say, "People only value what they put time, money and effort into!" Don't under charge for your sessions.
3 Super Important Time-Sensitive Announcements!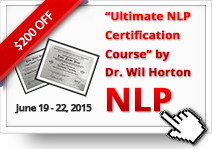 NLP Coming to the Banyan Hypnosis Center! Dr. William Horton is coming to the Banyan Hypnosis Center to teach the "Ultimate" Basic NLP Course, and I'm taking the course! Let's get certified in NLP together. Oh man this is going to be fun! Get in on the early registration discount!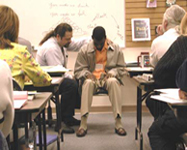 July, 2015 my NGH Approved Banyan Hypnosis / Hypnotherapy Certification Super Course is filling up! Remember to check out my upcoming class schedule here on this site to see when my next classes are and see if you can get in on the early registration discounts. Then I'll see you in class. Check later courses for early registration discounts.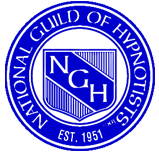 I have to mention that one of THE GREATEST ways to connect with others life and in person with others in the profession is to attend the upcoming National Guild of Hypnotists Convention. This is the 65th Anniversary and it is going to be really special. Be there and find folks that you can work with and do GREAT things together! Click here to get all the info including our workshops provided by Brenda, Celeste, Erika and me!
That is about it… Remember to get instant access to all my free videos by becoming a VIP member of the site. It's free.
Leave us a comment and let us know what you think.
Let's do GREAT things together!
Cal Banyan
PS… More Important Links & Info: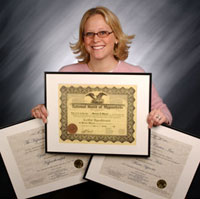 I want to see you in class! Make sure you check out our upcoming courses and get in on any early registration discounts that apply! Early registration discounts don't last forever. Get world class training onsite in our classroom or participate live online from your home or office!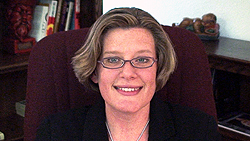 Visit Brenda's webpage and learn more about her and if you like you can book individual hypnosis sessions! She is a very knowledgeable and effective hypnotist who truly cares about you and your success!

FREE INSTANT ACCESS TO ALL OUR HYPNOSIS, ETC. VIDEOS Get a super easy linked list of all Hypnosis, Etc. training videos! VIP Membership is free – Click Now!

Become a member of www.OurHypnoSpace.com! It's free and fun professional networking! Use the "Ask Cal" Group on www.OurHypnospace.com to ask questions and suggest topic ideas for the Hypnosis, Etc. show!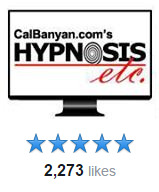 Do you "like" our videos?
"Fan" us on our Facebook page at www.Facebook.com/hypnosisetcGet in on the conversation and we place more "hypno-gold" there on a regular basis. Share us with your hypno-friends! Thanks!