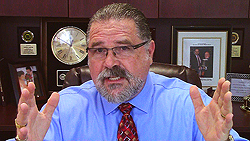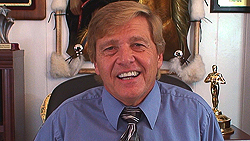 Part 3 of How to Integrate NLP and Hypnosis
NLP Is A Respected Tool Set for Hypnotists Making You More Effective
In This Video You Will Learn to Use the Thought Stopping Technique!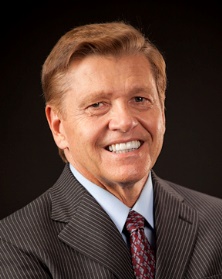 Dr. Will Horton and I are back with Part 3 of this special NLP training series. If you have not seen Part 1 and Part 2 in this series, you will definitely want to watch those videos first.
This is the third video in this VERY Special 3-Part Series with Dr. William Horton! Get this video on how to do the NLP Thought Stopping Technique and many more hypnosis training videos here on www.CalBanyan.com.
Like we showed you in the first two videos, learning and mastering even these "basic" NLP techniques can make you into a more effective hypnosis professional which results in you having a more successful hypnosis practice.
In the first two videos you learned what NLP is, why it is so useful in a hypnosis practice.
Then Wil trained you to actually do the Quick Sub-Modality Shift Technique for use to help yourself and your clients!
Then you learned how to do Time Line Therapy!
In this 3 Part Video Series You Getting
Part 1 you learn the powerful Quick Sub-Modality Shift NLP technique is a powerful tool you can use right away to change habits!
Part 2 in this series you get an introduction to using Time Line Therapy
Part 3, Dr. Wil Horton will teach how to use the Thought Stopping Process. (Todays video training)
So now watch the video and learn how to use the NLP Thought Stopping Technique!
Here is an outline of how to do the Thought Stopping Technique that goes with this training video:
Ask your client what kind of event would you she absolutely yell "No" in?
Have her say "No" like that with that level of intensity.
Anchor her while she says "No" intensely.
Then do the same thing with "Yes" where she can say "Yes" and mean it.
Anchor the "Yes" statement.
Rehearse them to reinforce the connection.
Then bring up the thought you want to stop and first do "Yes" then "No".
NOW IS THE TIME TO ENROLL IN THIS COURSE
ONLY 18 SEATS AVAILABLE
ENROLL NOW
Join Wil and I in class here in Tustin, CA! We hope you will be so excited by what you are learning from Wil that you will want to join me as a student in his class at our center in June.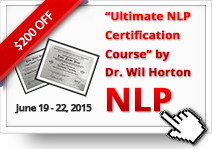 Dr. William Horton is coming to the Banyan Hypnosis Center to teach the "Ultimate" Basic NLP Course, and I'm taking the course!
Let's get certified in NLP together. Oh man, this is going to be fun! Get in on the early registration discount! The date for the course is June 19 – 22, 2015. Get all the info and get your seat! Click the link or type www.CalBanyan.com/NLP into your browser.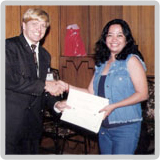 NLP Grows Your Business! As you are seeing as you watch these videos we are also revealing how to use NLP techniques to get potential clients to want to see you for hypnosis sessions, all very ethically.
Like our videos? Then remember to get instant access to all my free videos by becoming a VIP member of the site. It's free.
Please leave a comment and let us know what you think.
Let's do GREAT things together!
Cal Banyan
PS… More Important Links & Info: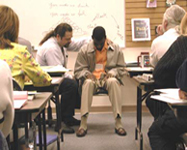 July, 2015 my NGH Approved Banyan Hypnosis / Hypnotherapy Certification Super Course is filling up! Remember to check out my upcoming class schedule here on this site to see when my next classes are and see if you can get in on the early registration discounts. Then I'll see you in class. Check later courses for early registration discounts.

I want to see you in class! Make sure you check out our upcoming courses and get in on any early registration discounts that apply! Early registration discounts don't last forever. Get world class training onsite in our classroom or participate live online from your home or office!

FREE INSTANT ACCESS TO ALL OUR HYPNOSIS, ETC. VIDEOS Get a super easy linked list of all Hypnosis, Etc. training videos! VIP Membership is free – Click Now!

Become a member of www.OurHypnoSpace.com! It's free and fun professional networking! Use the "Ask Cal" Group on www.OurHypnospace.com to ask questions and suggest topic ideas for the Hypnosis, Etc. show!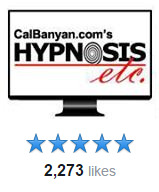 Do you "like" our videos?
"Fan" us on our Facebook page at www.Facebook.com/hypnosisetc.
We place more "gold" there on a regular basis. Join the conversation!