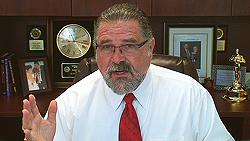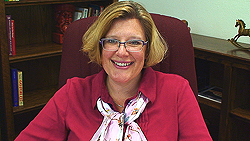 Want to Do GREAT Things Find Hypnotists Who Want to As Well
Why Being the Lone Hypnotist Is Very Limiting
What You Can Start Meeting with Hypnosis Professionals That Want to Make a Difference!
Let's do GREAT things together! Brenda and I are back and in this new fun and informative hypnosis training video we explore this idea and how it can help you to develop faster in the profession, as well as doing more than you can do on your own.
BUT FIRST I Have a Couple of Super Important Announcements!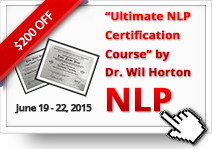 NLP! Dr. William Horton is coming to the Banyan Hypnosis Center to teach the "Ultimate" Basic NLP Course, and I'm taking the course! Let's get certified in NLP together. Oh man this is going to be fun! Get in on the early registration discount!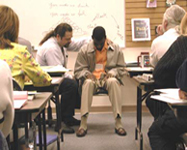 July, 2015 my NGH Approved Banyan Hypnosis / Hypnotherapy Certification Super Course is filling up! Remember to check out my upcoming class schedule here on this site to see when my next classes are and see if you can get in on the early registration discounts. Then I'll see you in class. Check later courses for early registration discounts.
NOW BACK TO THE PROGRAM 🙂 "DOING GREAT THINGS TOGETHER!"
In this new video Brenda shares how important it is to have a trainer or supervisor that continues to lift you up and offer growth opportunities after graduation from your initial certification course. It has helped her to grow faster in the profession, be more successful financially and keep her "plugged in" to what is going on in the profession.
I reveal why it is so important that successful hypnosis professionals who have been around for a while look for newer and younger people that they can help and mentor and perhaps "shine a light on" so that others will notice them as well.
You don't have to be an old guy like me to lift others and work with others! I tell you how I work to find "joint venture" partners like the upcoming "Ultimate" Basic NLP Certification Course to be held at our center to be taught by my NGH Colleague Dr. Wil Horton (click link for more info).
I'll reveal to you now that I am also going to look for other hypnotists and I know, like and trust, who are going to be giving pre and post convention workshops and see if there is a way that we can work together to help get the word out about those courses. Together we CAN do great things!
Brenda lets you in on how she has been working with our other co-host Erika to life the profession through and online discussion group and working with the www.OurHypnoSpace.com. She lets you in how she uses Skype to connect with other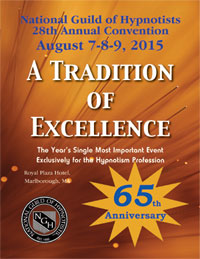 hypnotists that are not in the area. This kind of support system not only provides support, you can receive inspiration and accountability as well.
I have to mention that one of THE GREATEST ways to connect with others in the profession is to attend the upcoming National Guild of Hypnotists Convention. This is the 65th Anniversary and it is going to be really special. Be there and find folks that you can work with and do GREAT things together! Click here to get all the info including our workshops provided by Brenda, Celeste, Erika and me!
That is about it… Remember to get instant access to all my free videos by becoming a VIP member of the site. It's free.
Leave us a comment and let us know what you think.
Let's do GREAT things together!
Cal Banyan
PS… More Important Links & Info: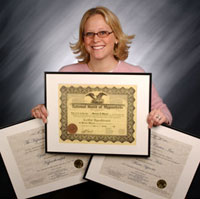 Make sure you check out our upcoming courses and get in on any early registration discounts that apply! Early registration discounts don't last forever. Get world class training onsite in our classroom or participate live online from your home or office!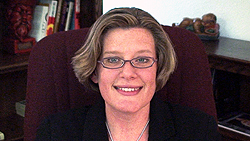 Visit Brenda's webpage and learn more about her and if you like you can book individual hypnosis sessions! She is a very knowledgeable and effective hypnotist who truly cares about you and your success!

FREE INSTANT ACCESS TO ALL OUR HYPNOSIS, ETC. VIDEOS Get a super easy linked list of all Hypnosis, Etc. training videos! VIP Membership is free – Click Now!

Become a member of www.OurHypnoSpace.com! It's free and fun professional networking! Use the "Ask Cal" Group on www.OurHypnospace.com to ask questions and suggest topic ideas for the Hypnosis, Etc. show!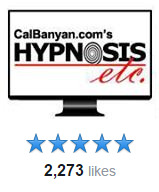 Do you "like" our videos?
"Fan" us on our Facebook page at www.Facebook.com/hypnosisetc.
We place more "gold" there on a regular basis. Join the conversation!