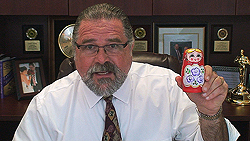 Emptying the "Cup of Self-Loathing"
Helping Clients by Focusing on Self-Compassion & Self-Love
How to Boost Success by Having Clients Value Themselves
I'm back with Erika with some extremely valuable insights on how having clients really value themselves, makes your session much easier. AND, if you don't then you could be in for a huge struggle.
A real barrier to success with clients is when they are overly upset with themselves, especially if they are angry with themselves. If clients are upset with themselves they can be unmotivated, and non-compliant, or not complete the work.
We give you some important insights on how to deal with these issues right from the start.
The secret to success is hypnotic age regression and forgiveness of self work. Of course these are major phases of 5-PATH® and we give you the scoop on how this applies to these "difficult" cases.
Important… In age regression we go right to the core and cause of the problem and remove those misperceptions that you client has. Do this right and you can "bullet proof" your client and the problem is resolved. "Then the love can begin to grow" as Erika says.
Then in the forgiveness which starts with forgiving others and then culminates with forgiving themselves these clients get to see themselves in a completely different and more objective way. This is essential and changes everything in a positive way.
Additional Insider Tips
When doing AR you can uncover events where someone gives them a negative belief about themselves, for example. When we do the Informed Child Technique we can completely remove those erroneous beliefs and change things almost instantly!
In the past, these clients are likely to have become angry with themselves and anger is a "wall". When this wall goes up they cannot feel love from anyone one, not even themselves. With age regression we can remove the cause of the anger if it is not based in reality, then they instantly become able to receive love from others and themselves.
Ultimately they need to forgive themselves to tear down this wall completely, and it can be a very profound and healing experience, even medical issues can be resolved.
One of the challenges is that clients will not sometimes see how this kind of work relates to the issue that they came in for. However, once you have resolved this issue and they can really value and respect themselves, then the other work, the work that they came in to work on goes much more easily.
On another topic, I interject a news article and we discuss how self-hypnosis training is being used to help set a new record of around-the-world flight.
Then I take a minute to play with my favorite dolls. Yes that is right, I take a minute to use a set of Russian Nesting Dolls to give you some new insights into how hypnotic age regression works.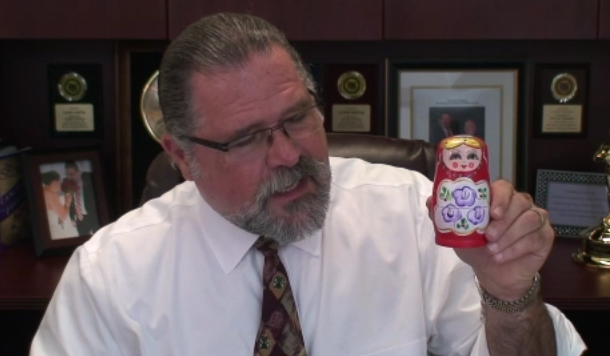 Visit Erika, Brenda and me online! Don't be the lonely hypnotist. Erika invites you to visit her hypnosis marketing group on www.OurHypnoSpace.com! This site is simple, friendly and informative! You will be glad that you did.
July, 2015 Certification Course is filling up! Remember to check out my upcoming class schedule here on this site to see when my upcoming classes are and see if you can get in on the early registration discounts. Then I'll see you in class.
Remember to get instant access to all my free videos by becoming a VIP member of the site. It's free.
Leave us a comment and let us know what you think.
Let's do GREAT things together!
Cal Banyan
PS… More Important Links & Info: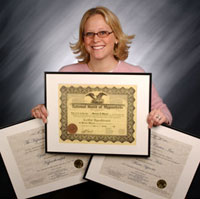 Make sure you check out our upcoming courses and get in on any early registration discounts that apply! Early registration discounts don't last forever. Get world class training onsite in our classroom or participate live online from your home or office!

Visit Erika's Website to learn more about getting hypnosis sessions with her, or if you are in the Washington State area you may be interested in taking the Banyan Hypnosis Certification Super Course from her. All the information you need is right there.

FREE INSTANT ACCESS TO ALL OUR HYPNOSIS, ETC. VIDEOS Get a super easy linked list of all Hypnosis, Etc. training videos! VIP Membership is free – Click Now!

Become a member of www.OurHypnoSpace.com! It's free and fun professional networking! Use the "Ask Cal" Group on www.OurHypnospace.com to ask questions and suggest topic ideas for the Hypnosis, Etc. show!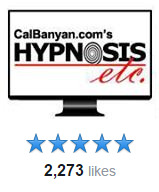 Do you "like" our videos?
"Fan" us on our Facebook page at www.Facebook.com/hypnosisetc.
We place more "gold" there on a regular basis. Join the conversation!