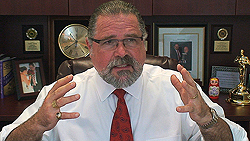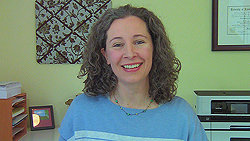 Stop It! Stop Chasing the Next Hypnosis "Expert"!
Learn A Rapid Induction that REALLY Works!
Find Out What the "Must Master" Hypnosis Techniques Are…
I'm back with Erika and we reveal a huge secret to success in our profession, focusing on what really works, and not running after the next so-called expert's "shiny object" or "fad technique".
If you are like me you are constantly getting emails from so called "experts" suggesting that you need their "new" program to be successful. They all promise some super-secret instantaneous technique that you "must have". Well the truth is, hypnosis has been around for a long time, and there are some proven fundamentals and techniques that really work. We let you in on exactly what those are right here in this video on www.calbanyan.com.
How can you be more successful? If you have attended a hypnosis training program, and others from the same program are successful, but you are not, then it is not the hypnosis program's fault, or that instructor's fault. In this hypnosis training video, I cover what you need to do to fix this very unfortunate situation so you can be more successful without having to take another course.
Erika and I agree, the fundamentals will "set you free". These most important fundamentals get you an excellently prepared client, who will be maximally responsive to proven hypnotic techniques.
You need proven techniques! Erika talks about her two favorite inductions, the Elman-Banyan Induction and my Eight Word Induction. So I give you a link to a webpage where you can get my "How to Hypnotize" video for free. Let me show you how to perform my Elman-Banyan Induction, one of the best hypnotic inductions available today. It is rapid and has built-in covert testing and most importantly, when done correctly, it will take your clients into a very deep level of hypnosis.
Then I give you one more induction, an advanced induction that you can master next. It is my favorite induction that I created years ago just for the hypnotists at our center, and the students who go through my certification courses. It is called the Eight Word Induction. You can get it at www.8WordInduction.com. Master this simple hypnotic induction and you will have learned how to create deep hypnosis in about 4 seconds!
Sometimes you need to work on yourself first. If you can say "yes, my training was great", "yes, I know how to do what I learned", and you are still not successful, then maybe you need to do something really great. You need to get some hypnosis sessions for yourself! Here is a link to the Hypnosis, Etc. program I mention in this video in which Brenda and I talk about how she made some great breakthroughs by getting hypnosis sessions and how she is a better hypnosis professional because of it. Here is the link to that video.
What about self-hypnosis? Erika adds to the discussion on how you need to know a form of self-hypnosis that works so that you can be in a constant state of personal improvement and improved professional performance. She recommends 7th Path Self-Hypnosis® and I do too. We both do this form of self-hypnosis daily!
Making "the advanced" feel "basic". We wrap up with a very revealing talk on how top hypnotists turn "advanced" hypnotic techniques into "basic" techniques by truly mastering them.
That is it! Get your fundamentals down with confidence and you will be successful with your clients when others would have failed!
But, wait, I have an invitation from Erika for you! Don't be the lonely hypnotist. Erika invites you to visit her hypnosis marketing group on www.OurHypnoSpace.com! This site is simple, friendly and informative! You will be glad that you did.
Get educated! Remember to check out my upcoming class schedule here on this site to see when my upcoming classes are and see if you can get in on the early registration discounts. Then I'll see you in class.
Remember to get instant access to all my free videos by becoming a VIP member of the site. It's free.
Leave us a comment and let us know what you think.
Let's do GREAT things together!
Cal Banyan
PS… More Important Links & Info: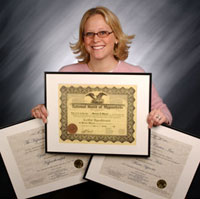 Make sure you check out our upcoming courses and get in on any early registration discounts that apply! Early registration discounts don't last forever. Get world class training onsite in our classroom or participate live online from your home or office!

Visit Erika's Website to learn more about getting hypnosis sessions with her, or if you are in the Washington State area you may be interested in taking the Banyan Hypnosis Certification Super Course from her. All the information you need is right there.

FREE INSTANT ACCESS TO ALL OUR HYPNOSIS, ETC. VIDEOS Get a super easy linked list of all Hypnosis, Etc. training videos! VIP Membership is free – Click Now!

Become a member of www.OurHypnoSpace.com! It's free and fun professional networking! Use the "Ask Cal" Group on www.OurHypnospace.com to ask questions and suggest topic ideas for the Hypnosis, Etc. show!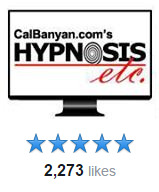 Do you "like" our videos?
"Fan" us on our Facebook page at www.Facebook.com/hypnosisetc.
We place more "gold" there on a regular basis. Join the conversation!