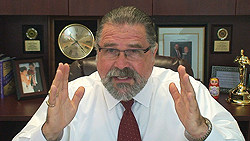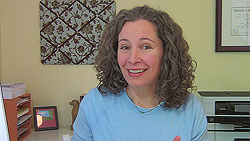 Creating Successful Expectations in Your Hypnosis Clients
Building Client Confidence in Hypnosis and In You for Maximum Results
Using Your Promotional Materials to Get the "Right" Hypnotherapy Clients
I'm back with Erika and we drill down and reveal how to best prepare hypnosis clients for success AND build your reputation in an ethical and lasting way by building client confidence.
I start off this hypnosis training video by letting you in on some dumb things that some hypnotists do and how to avoid them! For example, never mislead clients in your advertising or promotional literature! You can get off on the wrong foot with almost every potential client that walks through your door if you misrepresent yourself in anyway. Here is a little secret to our success… What you need to do is to create promotional materials and website content that attracts just the "right" kinds of clients for the hypnosis services you provide. In this video we give you some specific hints on how to do that.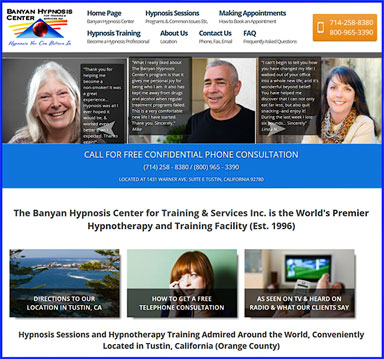 Here is an example of my website that is designed to get local clients, www.BanyanHypnosisCenter.com. Have a look and see what you like about the design. It gets our center just the kind of clients we want.
You have probably heard this Banyanism before, "Hypnosis is a confidence game because if you don't get their confidence there will be no game!" By this I mean that you have to build client confidence from your very first contact with that client. Preparing clients for maximum success is a process that is worth implementing in an excellent manner because it will help you to get the very best results with your clients and as a result you reputation will soar! But the confidence that you have developed in each hypnosis client is a delicate thing, where one misstep can greatly decrease the confidence you have built with that client. In this Hypnosis, Etc. episode we will let you in on ways to avoid this major problem.
Your website is your first chance to start preparing your hypnotherapy clients for success. Erika and I go through things that you can do with your website that go a long way toward building that first level of confidence with each client, which will encourage your site visitors to call you in the first place.
Be legit! As Erika puts it, you need to do what needs to be done to first have a legitimate practice and then to convey that legitimacy to your clients.
And, more…Then we go on to give you some very important insights that will definitely help you grow your business such as how to answer the phone, best practices for creating email addresses for your hypnosis business, and more.
Facebook can kill your business! In all materials and on the Internet you want to present yourself as being a person of "good character", and not "A Character". Some potential clients will check you out on facebook.com. Is there anything there that does not convey what you want them to see?
But wait! There is even more… You need to network online so you are not the lonely hypnotist. That is why we have www.OurHypnoSpace.com! It is simple, friendly and safe!
Get educated! Remember to check out my upcoming class schedule here on this site to see when my upcoming classes are and see if you can get in on the early registration discounts. Then I'll see you in class.
Get instant access to over 400 training videos like this one by becoming a VIP member of the site. It's free.
Leave us a comment and let us know what you think. Like I have mentioned before, we always want to hear your feedback, questions and topic ideas.
Let's do GREAT things together!
Cal Banyan
PS… More Important Links & Info: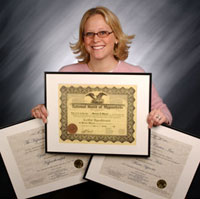 Make sure you check out our upcoming courses and get in on any early registration discounts that apply! Early registration discounts don't last forever. Get world class training onsite in our classroom or participate live online from your home or office!

Visit Erika's Website to learn more about getting hypnosis sessions with her, or if you are in the Washington State area you may be interested in taking the Banyan Hypnosis Certification Super Course from her. All the information you need is right there.

FREE INSTANT ACCESS TO ALL OUR HYPNOSIS, ETC. VIDEOS Get a super easy linked list of all Hypnosis, Etc. training videos! VIP Membership is free – Click Now!

Become a member of www.OurHypnoSpace.com! It's free and fun professional networking! Use the "Ask Cal" Group on www.OurHypnospace.com to ask questions and suggest topic ideas for the Hypnosis, Etc. show!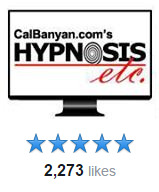 Do you "like" our videos?
"Fan" us on our Facebook page at www.Facebook.com/hypnosisetc.
We place more "gold" there on a regular basis. Join the conversation!