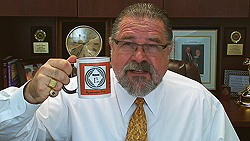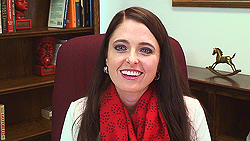 Will Calling Yourself a Clinical Hypnotist or Hypnotherapist Cause Problems?
Kelly Talks about the Qualities of a Leader in the Profession of Hypnotism
How to Step Up Into a Leadership Position in the Profession of Hypnosis
Kelly Cohee is back with me for another fun, free and very controversial episode of Hypnosis, Etc.
In this episode, I go full speed ahead revealing my concern for those in the profession who are potentially misleading people by calling themselves a "Clinical" Hypnotist or Hypnotherapist. Is this illegal? Dangerous? Even embarrassing? Watch my rant and then you decide!
Kelly then takes the program into an entirely different direction and lets us in on some of the most important characteristics for a leader in our profession.
I respond to her insights with a story that is almost too personal to tell, revealing how I worked on myself to bring out some of my leadership qualities. I encourage those who want to do great things in this profession to "step up" and take on greater and greater challenges.
We also agree on the idea that real leaders are looking for future leaders to "lift up" to higher levels of prominence in the profession! Watch and see if you can find a way to step up and become a leader or more of a leader in our profession of hypnotism!
Next… Remember to check out my upcoming class schedule here on this site to see when my upcoming classes are and see if you can get in on the early registration discounts. Then, I'll see you in class.
Once again, remember to get instant access to over 400 fun and informative hypnosis training videos like this one by becoming a VIP member of the site. It's free.
Leave us a comment and let us know what you think. Like I have mentioned before, we always want to hear your feedback, questions and topic ideas.
Let's do GREAT things together!
Cal Banyan
PS… More Important Links & Info: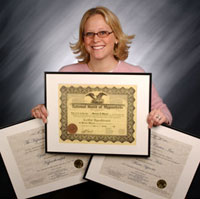 Make sure you check out our upcoming courses and get in on any early registration discounts that apply! Early registration discounts don't last forever. Get world class training onsite in our classroom or participate live online from your home or office!

Visit Kelly's Webpage for information about having sessions with Kelly Cohee. Or give our office a call. We are happy to answer your questions. Kelly is a first rate hypnosis professional who provides you with caring and confidential sessions.

FREE INSTANT ACCESS TO ALL OUR HYPNOSIS, ETC. VIDEOS Get a super easy linked list of all Hypnosis, Etc. training videos! VIP Membership is free – Click Now!

Become a member of www.OurHypnoSpace.com! It's free and fun professional networking! Use the "Ask Cal" Group on www.OurHypnospace.com to ask questions and suggest topic ideas for the Hypnosis, Etc. show!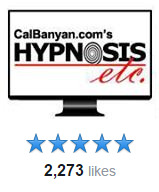 Do you "like" our videos?
"Fan" us on our Facebook page at www.Facebook.com/hypnosisetc.
We place more "gold" there on a regular basis. Join the conversation!