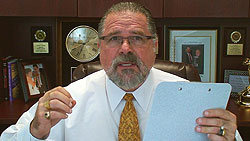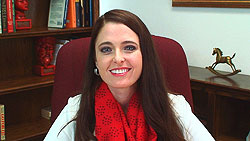 Kelly Is Changing the World One Person at a Time with Hypnotherapy
Can You Actually Build a Successful Practice with a Spiritual / Intuitive Approach?
Why Now is a GREAT Time to Enter the Profession or Grow In It!
Look! Is it a new co-host? No, at least not yet. Maybe. Let us know what you think. Meet Kelly Cohee here on www.CalBanyan.com!
Kelly Cohee, MA, CH, is one of our hypnosis professionals at the Banyan Hypnosis Center for Training & Services, Inc. where she works seeing clients each week and also assists by coaching our hypnosis students during their practice sessions during our 10-day NGH Approved Banyan Hypnosis Certification Course and our Week of Power Advanced Hypnotherapy Course.
Kelly started off as a peace ambassador to the world of sorts by training and experience and then, somehow that desire to change peoples' lives for the better, brought her to our world of hypnotism. In this interview, she tells her inspiring story.
Inspiring… As you watch this interview with Kelly, I think you may become inspired and learn as she tells you about what hypnosis has done for her personally, for her clients, and how she quickly went from the classroom to seeing clients.
Kelly is a true believer in 5-PATH® and 7th Path Self-Hypnosis®. This confidence shines through in this video letting you in on how she has taken these processes and made them into her own.
We have a revealing exchange about how she has a mind-body-spirit and intuitive approach with her clients. We illuminate how your client is not the problem, the problem is the problem. As you watch this video you will see how this philosophical approach can be a breakthrough concept with many clients.
She likes the phone… I particularly like the way she shares a couple of techniques about how she handles the phone when potential clients call our office.
Kelly especially recommends that all hypnosis professionals around the world join www.OurHypnoSpace.com and become active in the groups there. She especially likes the Marketing Group, among others.
She believes that this is the perfect time to come into our profession because of the massive growth that is ahead of us because of social media and rating sites such as Yelp. She predicts that these sites on the Internet are going to cause the word to get out about how successful hypnosis can be and reveal who the most successful hypnotists are and which hypnosis and hypnotherapy systems really work.
Will we see Kelly here again? I hope you enjoyed this video with Kelly, we are going to have her on our next video episode on Hypnosis, Etc. and one of the important topics we are going to share with you, is leadership.
Next… Remember to check out my class schedule on this site to see when my upcoming classes are and see if you can get in on the early registration discounts. Then, I'll see you in class.
Once again, remember to get instant access to over 400 fun and informative hypnosis training videos like this one by becoming a VIP member of the site. It's free.
Leave us a comment and let us know what you think. Like I have mentioned before, we always want to hear your feedback, questions and topic ideas.
Let's do GREAT things together!
Cal Banyan
PS… More Important Links & Info: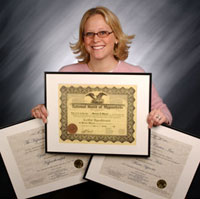 Make sure you check out our upcoming courses and get in on any early registration discounts that apply! Early registration discounts don't last forever. Get world class training onsite in our classroom or participate live online from your home or office!

Visit Kelly's Webpage for information about having sessions with Kelly Cohee. Or give our office a call. We are happy to answer your questions. Kelly is a first rate hypnosis professional who provides you with caring and confidential sessions.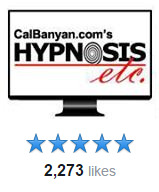 Do you "like" our videos?
"Fan" us on our Facebook page at www.Facebook.com/hypnosisetc.
We place more "gold" there on a regular basis. Join the conversation!

"BE a VIP" FREE INSTANT ACCESS TO ALL OUR HYPNOSIS, ETC. VIDEOS Get a super easy linked list of all Hypnosis, Etc. training videos!
VIP Membership is free – Click Now!

Become a member of www.OurHypnoSpace.com! It's free and fun professional networking! Use the "Ask Cal" Group on www.OurHypnospace.com to ask questions and suggest topic ideas for the Hypnosis, Etc. show!