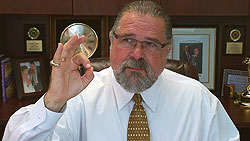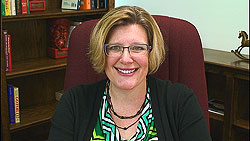 How to Master ANY New Hypnotic Technique Like an Olympic Athlete
Military Trainers Do This Because Lives Depend on It
Amaze Your Classmates, Colleagues and Clients with Your Expertise
Yes, you can perform any hypnotic technique like an expert if you know the secret used by all successful athletes, actors, performers and even the military! Watch this new video and discover how using this tried and proven approach to learning can get you performing like an expert even if you are new to the profession!
But, First Two Quick Reminders:

Get in on this "Ultimate Stage Hypnosis Seminar" with the discounts and bonuses I arranged for you. You will be a better hypnotist! Details at: www.CalBanyan.com/stage.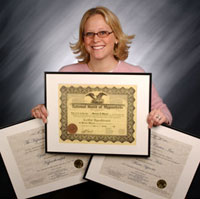 Yikes! My NGH Approved Banyan Hypnosis Certification Course starts on Feb 23rd! Get the details here before it is too late. See you in class. You will be amazed, I guarantee it!
And, now back to our show… Master any hypnotic technique like a pro! That's right, Brenda and I have a something very important to share with you in this video.
In this video you will learn:
Specifically how drill should be used in classes.
Specifically how to drill on your own after you graduate any course.
How to adapt the drill concept to mastering any hypnotic technique fast.
Watch it on www.CalBanyan.com! Are you ready to learn how to go from looking like a beginner to performing like an expert in the shortest amount of time possible? That is what this video is all about.
I came up in this profession very quickly and I often am asked how I did that. One of the reasons is because I had an unusually high degree of confidence and that confidence came from HOW I TRAINED MYSELF FOR SUCCESS.
I understood the difference between education and training. This is because I was once a trainer in the United States Air Force, and I had higher education achieving both a BS and MA in Psychology, and completed all my course work for a PhD. AND I realized that there was a difference between the two (education and training).
It is the training aspect of hypnosis courses that is usually the weak link. You need to learn information (education) and you need how to utilize that education (training). To this day, I still study how the military trains personnel. This is training that saves lives. This is a kind of training that works in building confidence, competence and the highest degree of professionalism. This is not only a key component to how and why I rose so rapidly in the profession but, it is also why my students are so successful in going from classroom to clients, and actually having success in the profession.
You will learn why other very well educated students fail after graduation, and why you can succeed.
Leave us a comment and let us know what you think. Like I have mentioned before, we always want to hear your feedback, questions and topic ideas.
Let's do GREAT things together!
Cal Banyan
PS… More Important Links & Info: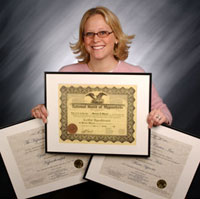 Make sure you check out our upcoming courses and get in on any early registration discounts that apply! Early registration discounts don't last forever. Get world class training onsite in our classroom or participate live online from your home or office!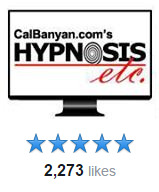 Do you "like" our videos?
"Fan" us on our Facebook page at www.Facebook.com/hypnosisetc.
We place more "gold" there on a regular basis. Join the conversation!

"BE a VIP" FREE INSTANT ACCESS TO ALL OUR HYPNOSIS, ETC. VIDEOS Get a super easy linked list of all Hypnosis, Etc. training videos!
VIP Membership is free – Click Now!

Become a member of www.OurHypnoSpace.com! It's free and fun professional networking! Use the "Ask Cal" Group on www.OurHypnospace.com to ask questions and suggest topic ideas for the Hypnosis, Etc. show!

Visit Brenda's webpage for information about having sessions with Brenda Titus. Or give our office a call. We are happy to answer your questions. Brenda is a first rate hypnosis professional who provides you with caring and confidential sessions.