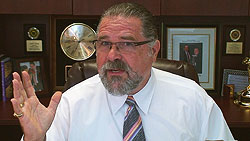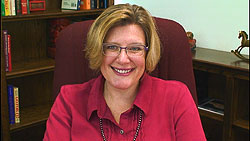 Should Hypnotherapists Learn Stage Hypnosis? Absolutely Yes!
Stage Hypnosis Training Can Help You to Build Your Business
Becoming a Stage Hypnotist Can Be Very Lucrative and Fun!
I think that all professional hypnotists should get some great stage hypnosis training! Watch this new video and discover how learning stage hypnotism can help you in your practice of hypnosis.
Welcome back! Brenda and I have a very interesting and perhaps controversial program for you about stage hypnotism and our profession. Watch it on www.CalBanyan.com!
Please tell your hypno-friends about us and all the videos we have here for you!
This all started because I have been talking to a very good friend of mine in the profession who happens to also be one of the most respected stage hypnosis trainers in the National Guild of Hypnotist. I believe that Consulting Hypnotists and Hypnotherapists, whichever you call yourself will benefit GREATLY from learning stage hypnotism. That is why I took his course and I want to recommend that you take it as well. Click this link because it is coming up very quickly, www.CalBanyan.com/stage.
By the way, I've managed to arrange many bonuses and discounts for you as a member of our audience. So click on this link now to check it out, www.CalBanyan.com/stage.
Click the link if only to watch the very funny, laugh-until-you-cry stage hypnosis videos we have on that page for you.
How learning and doing stage hypnosis:
Can help you to build your practice.
Can make you a better hypnotist.
Can help you to go full time or make more money!
ALSO on this episode… I answer the question, "How do we know when we are done working with a client?"
Sometimes, it is easy to make this determination, but other times it is not. For example, when you are working on not-so-easily-quantifiable issues, like self-esteem, confidence and so on. Brenda and I share some very useful insights and techniques to really determine when you are done and the best ways to finish off with these kinds of issues.
Leave us a comment and let us know what you think. Like I have mentioned before, we always want to hear your feedback, questions and topic ideas.
Let's do GREAT things together!
Cal Banyan
PS… Quick reminders and Links…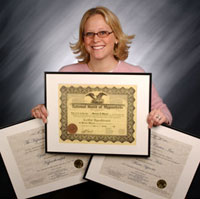 Make sure you check out our upcoming courses and get in on any early registration discounts that apply! Early registration discounts don't last forever. Get world class training onsite in our classroom or participate live online from your home or office!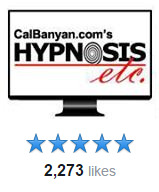 Do you "like" our videos?
"Fan" us on our Facebook page at www.Facebook.com/hypnosisetc.
We place more "gold" there on a regular basis. Join the conversation!

"BE a VIP" FREE INSTANT ACCESS TO ALL OUR HYPNOSIS, ETC. VIDEOS Get a super easy linked list of all Hypnosis, Etc. training videos!
VIP Membership is free – Click Now!

Become a member of www.OurHypnoSpace.com! It's free and fun professional networking! Use the "Ask Cal"Group on www.OurHypnospace.com to ask questions and suggest topic ideas for the Hypnosis, Etc. show!