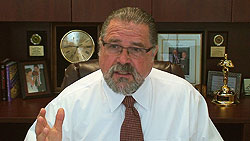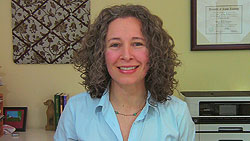 What 7 Steps to Take Right Now to Maximize the Coming Year
The One Major Marketing Trend that You Just Cannot Miss
How Lightening Your Load Can Mean a Much Better Year!
Erika is back with me for this new hypnosis training video here on www.CalBanyan.com! We let you in on the 7 actions you can take right now to maximize your practice in the coming year.
NEWS… Erika is now the owner/moderator of the Marketing Hypnosis group on

www.OurHypnoSpace.com! Stop on by and get in on the conversation that will help you to grow your hypnosis practice! NOTE: Erika took her practice to full time in about a year, replacing a full time income as a software engineer. So she really knows what she is talking about. We are talking about Yelp and Google Adwords right now, but, there are more business building topics to come
Quick Training Note… But, before we get into the video a reminder for those who have not yet become 5-PATH® certified; our early registration discount on my upcoming NGH Approved Banyan Hypnosis/Hypnotherapy Certification Super Course is about to end! Save $200 this week on our next certification course; starts on Feb. 23rd.
And, now back to your free hypnosis training video, "Are You a Hypno-Prepper and Ready for the Coming Year?"
Some of what we cover in this hypnosis training video:
Plan to take advantage of major marketing trends. How Erika makes herself do this. Can you use some age progression hypnosis to get you motivated and to get a peek into your probable future.
Look at the trends that you should be aware of. You don't have to be a super techie that lives on the edge of technology. This is because most hypnotists just aren't like that. Look at what is happening with online marketing, such as, Yelp, Facebook, and "going mobile"!
Cal's doing it. Erika is doing it…Go Mobile! We "spill the beans" on the kind of modern mobile design you should aspire to have for your website that can make a HUGE difference. We give some examples of hypnosis sites that use this kind of responsive designs. Plus Erika lets you see how "usable" and "friendly" your mobile website designs are. To remain relevant in the hypnosis profession you must keep up with the times.
Challenge Yourself! Make sure you are not standing still. Cal says, "How can you step up?" We share how we keep stepping up and when we need to do so.
Make room for change! Erika says you have to get rid of the old stuff in your office and in your hypnosis toolbox of techniques. When you get rid of stuff you are not using, you make room for new people, new ideas and greater participation.
Streamline your business processes! Move toward being more digital using less paper. Update your security if you need to on your computers if you use computers in your practice for client files. Make sure you are backing up those files, and we offer some manual and automated solutions.
Time Boxing? Here is a time management tool that works for Erika. She tells you how she prioritizes and sets aside time for those most important business building activities. This is how we can get to the "important" but "not urgent" business building activities.
Plan on Becoming an Educator! For most hypnosis professionals, becoming certified as a hypnosis and hypnotherapy instructor or trainer really should be a part of your career plan! In this episode, we explain some of the "hidden" advantages that might surprise you. If you are looking at coming into the profession make sure that your hypnosis instructor can also provide you a pathway to becoming a trainer as well.

"Fan" us on our Facebook page at www.Facebook.com/hypnosisetc so we can keep the conversation going. We place relevant posts there almost every day. Throwback Thursday is the best because we re-post some of our very best evergreen videos from our library!
That is it for this week. If you find these videos of value, I hope you will tell your hypno-friends! Also you can get notified of each new video as soon as it is posted by clicking on the big red "Become a VIP Member button below, or send a blank email to videos@calbanyan.com.

Let's do GREAT things together!
Cal Banyan
"Ask Cal "Group to pose questions
and suggest topic ideas for the
Hypnosis, Etc. show!
Quick reminders…
Important Links from the Program

Become a Hypno-1%er, the best of the best in the profession!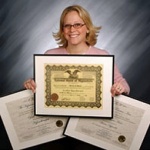 Join Cal Banyan & Brenda Titus In Class! Get the highest quality accelerated hypnosis certification courses available, all taught by Cal Banyan himself at the Banyan Hypnosis Center in Tustin, CA. Enroll in either our NGH Approved Banyan Hypnosis / Hypnotherapy Certification Course, or our Week of Power Advanced Hypnotherapy Certification Course. More info. below.

Hypnosis & Hypnotherapy Certification Course – NGH Approved Banyan Hypnosis Certification Super Course, 10 Days in Tustin, California, at the Banyan Center.
Feb 23 – March 6, 2015 (Weekend Off) Live online available. Early registration discount still available for this class. Click to learn more or enroll.

The "Week of Power" – Advanced Hypnosis & Hypnotherapy Certification Course – Designed for those already certified in hypnosis and/or hypnotherapy. This is a skills and confidence building course that takes up where you other courses left off, or just let you down. This 7-day course in Tustin, California teaches you 5-PATH® and 7th Path Self-Hypnosis®. Click for information about this course.
May 3 – 9, 2015 Live online available. Early registration discount still available for this class. Click to learn more or enroll.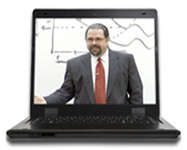 Yes, You Can Take My Courses LIVE ONLINE! Be a Student in Our Live Courses from Virtually Anywhere! It's like having the best seat in class from your home or office. Click for more information or call 469-969-2176 or 800-965-3390.