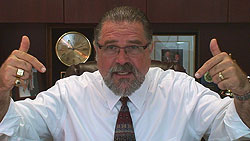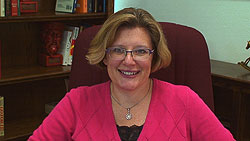 Helping Clients with "Good" Fear & Removing "Bad" Fear
Sometimes Reality Has Nothing to Do with Fear & Anxiety!
Insights on Working with Clients with Chronic Feelings of Anxiousness
Brenda says "Keep Calm and Carry On" But, before we get into the video, a reminder for those who have not yet become 5-PATH® certified; we have an early registration discount on my upcoming classes. Save $200 on our next certification course; starts on Feb. 23rd.
And now back to our hypnosis video program! 🙂
We are back with this VERY important topic: fear and anxiety, what is it, is it good or bad and how can we help our clients who suffer?

Quick Note… Remember the best place to watch this new video is here on www.CalBanyan.com AND you can get complete instant access to all of my videos by either sending a blank email to videos@calbanyan.com or by clicking on the VIP image here! AND you will be notified when new hypnosis training videos are published.
Think about it… Fear and anxiety or anxiousness is such a common theme among our clients, why is this so prevalent in our society? AND, how can we help our hypnotherapy clients who are suffering from too much fear and anxiety? You will get some powerful insights in this video that can make a HUGE difference in your hypnosis sessions and perhaps even in your own life.
Some of what we cover in this hypnosis training video:
Did you know that BILLIONS of dollars are spent each year to make you and your clients feel insecure and fearful?
Do you know the difference between fear and anxiety?
Did you know that there is good fear and bad fear?
Did you know that there is a difference between reacting to fear and responding to it?
In this hypnosis training video, I give you and Brenda some insider step-by-step tips on how I use the Time Tunneling Technique™ to quickly help clients with unrealistic, chronic and problematic fear that is causing them debilitating feelings of anxiety.
We also reveal some important insights on the difference between diagnosing a client with some kind of anxiety disorder and simply addressing their feelings of nervousness, anxiousness or fear.
What should you do if a client appears to be experiencing symptoms of an anxiety disorder, meaning fear and anxiety that is beyond what a mentally healthy person would normally experience in her situation? Do you recommend that they get psychological evaluation before you continue working with her?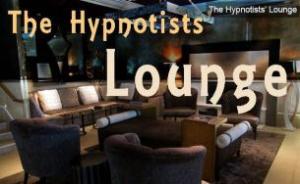 NEWS… Brenda is the new concierge or bartender and moderator of our new social group on www.OurHypnoSpace.com! Stop by there and get in on the conversation! I know it will be a better place because she is going to keep the conversation smart, fun and personal.
Let's keep in touch. Please "Fan" us on our Facebook page at www.Facebook.com/hypnosisetc so we can keep the conversation going. You can also leave a comment below.
Let's do GREAT things together!
Cal Banyan
"Ask Cal "Group to pose questions
and suggest topic ideas for the
Hypnosis, Etc. show!
Quick reminders…
Important Links from the Program

Become a Hypno-1%er, the best of the best in the profession!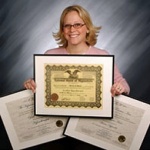 Join Cal Banyan & Brenda Titus In Class! Get the highest quality accelerated hypnosis certification courses available, all taught by Cal Banyan himself at the Banyan Hypnosis Center in Tustin, CA. Enroll in either our NGH Approved Banyan Hypnosis / Hypnotherapy Certification Course, or our Week of Power Advanced Hypnotherapy Certification Course. More info. below.

Hypnosis & Hypnotherapy Certification Course – NGH Approved Banyan Hypnosis Certification Super Course, 10 Days in Tustin, California, at the Banyan Center.
Feb 23 – March 6, 2015 (Weekend Off) Live online available. Early registration discount still available for this class. Click to learn more or enroll.

The "Week of Power" – Advanced Hypnosis & Hypnotherapy Certification Course – Designed for those already certified in hypnosis and/or hypnotherapy. This is a skills and confidence building course that takes up where you other courses left off, or just let you down. This 7-day course in Tustin, California teaches you 5-PATH® and 7th Path Self-Hypnosis®. Click for information about this course.
May 3 – 9, 2015 Live online available. Early registration discount still available for this class. Click to learn more or enroll.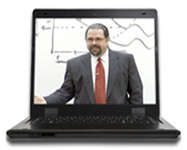 Yes, You Can Take My Courses LIVE ONLINE! Be a Student in Our Live Courses from Virtually Anywhere! It's like having the best seat in class from your home or office. Click for more information or call 469-969-2176 or 800-965-3390.