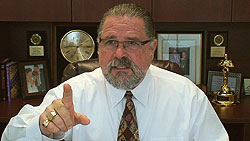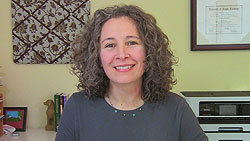 Would You Like to TRULY Master Your Hypnotherapy Skills?
Would You Like to Get Paid to Promote Your Hypnosis Practice?
Become Recognized as THE Hypnosis Expert & Experience Greater Career Satisfaction?
In this new video, I divulge what was definitely, the most important investment I ever made in this profession…
Welcome back! Erika is back with me for this new hypnosis training video here on www.CalBanyan.com! In this new free video, we let you in on how teaching has helped us professionally and financially as well as how it has made us become better hypnotherapists
Erika tells her story of how just getting ready to teach her first hypnosis certification course has helped her to both build her hypnosis skills and has helped to establish herself as a hypnosis expert in her community.
Yes, you can become a hypnosis educator by doing some very short and simple things such as giving talks, writing articles, and then moving forward and becoming a "Certified Instructor" who teaches others to do the work of a professional hypnotist helping people.
Do you want to become a much better hypnotherapist? Teaching and preparing to teach is essential to truly integrating the true fundamentals of the work we do and that results in deeply understanding the principles of what we do. This deeper understanding enables you to go much deeper into a level of mastery, the super confident and competent hypnosis professional.
What you must know before you decide if becoming a trainer is right for you:
We reveal how this new level of mastery is reached through teaching.
Erika tells her secret to using teaching as a way to get free advertising.
Being the "teacher" and "author", positions you as an expert resulting in more clients.
How teaching provides more income and greater career satisfaction.
We agree that it's a "no brainer" getting certified as an instructor and teaching is the best investment of time, money and effort that you can make in yourself as a hypnosis professional once you have sufficient experience doing the work of hypnotism and hypnotherapy.
Finally, here are two very important things to consider now…
If you are thinking of getting certification training in hypnosis (and not yet in our profession) make sure that the instructor and organization that you choose provides an excellent pathway to becoming an instructor as part of your ongoing professional career development. Some organizations may have all those instructor positions already locked up and filled with little chance of this kind of professional development.
If you are already in our profession, did your hypnosis instructor, or does your hypnosis organization provide a clear professional development pathway that includes certification as an instructor? Is that pathway easily accessible?
All graduates of our Banyan hypnosis certification courses are provided with excellent opportunities to become trained as Certified Professional Hypnosis / Hypnotherapy Instructors (CPHIs) like Erika.
Erika and I hope that we have inspired you to seriously consider how teaching can work for you in your professional development and success in our profession!
That is it for this week. Remember you can get notified of each new video as soon as it is posted by clicking on the big red "Become a VIP Member button below, or send a blank email to videos@calbanyan.com.
Do you like our videos? "Fan" us on our Facebook page at www.Facebook.com/hypnosisetc so we can keep the conversation going. We place relevant posts there almost every day. Also as I mentioned before, Throwback Thursday is the best because we re-post some of our very best evergreen videos from our library!
Let's do GREAT things together!
Cal Banyan
"Ask Cal "Group to pose questions
and suggest topic ideas for the
Hypnosis, Etc. show!
Quick reminders…
Important Links from the Program

Become a Hypno-1%er, the best of the best in the profession!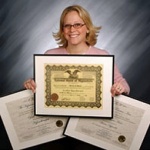 Join Cal Banyan & Brenda Titus In Class! Get the highest quality accelerated hypnosis certification courses available, all taught by Cal Banyan himself at the Banyan Hypnosis Center in Tustin, CA. Enroll in either our NGH Approved Banyan Hypnosis / Hypnotherapy Certification Course, or our Week of Power Advanced Hypnotherapy Certification Course. More info. below.

Hypnosis & Hypnotherapy Certification Course – NGH Approved Banyan Hypnosis Certification Super Course, 10 Days in Tustin, California, at the Banyan Center.
Feb 23 – March 6, 2015 (Weekend Off) Live online available. Early registration discount still available for this class. Click to learn more or enroll.

The "Week of Power" – Advanced Hypnosis & Hypnotherapy Certification Course – Designed for those already certified in hypnosis and/or hypnotherapy. This is a skills and confidence building course that takes up where you other courses left off, or just let you down. This 7-day course in Tustin, California teaches you 5-PATH® and 7th Path Self-Hypnosis®. Click for information about this course.
May 3 – 9, 2015 Live online available. Early registration discount still available for this class. Click to learn more or enroll.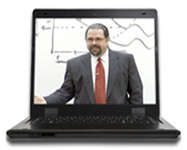 Yes, You Can Take My Courses LIVE ONLINE! Be a Student in Our Live Courses from Virtually Anywhere! It's like having the best seat in class from your home or office. Click for more information or call 469-969-2176 or 800-965-3390.