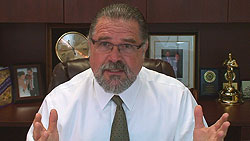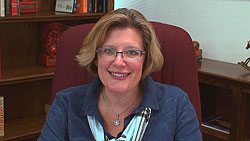 Working with Clients Who Have "No Problems"?
Can Hypnosis Help High Achievers Achieve Even More?
Learn the One Question You Must Ask These Clients to Get A+ Success
Have you ever had a client who was doing great in life, business or sports and then come in to see you so that they can to excel even more! Yes, that can happen and we are going to give you an insider's look on how we work wonders with these wonderful performers! Watch this new video here on www.CalBanyan.com.
Where I see this is when clients come in for the first time with a problem, and then after experiencing success in overcoming the problem, they then ask "Can I now use hypnosis to take my life to the next level, and be even more successful?" I tell them, "Yes, that is easy, I do it all the time." In this free hypnosis training video, we reveal a few ways that we help these "A" grade individuals reach "A+" levels.
In this hypnosis training video, I tell you the one most important question to ask this kind of clients. Knowing the answer to this question will put you on the right track to getting A+ success for your client!
Then, you must remove blockages to moving forward, one, you have the answer to that very important question. We will reveal how to do that.
Next, we apply these important insights to life stages that clients go through, such as teen years, college, marriage, children, retirement and so on. When you get this right, you can be their hypnotist for life because few hypnosis professionals understand this.
You will also discover how this topic applies to men and women who are adjusting to civilian life after serving in the military. Or even helping folks adjust after a period of incarceration. The same process applies.
Let's keep in touch. Please "Fan" us on our Facebook page at www.Facebook.com/hypnosisetc so we can keep the conversation going. You can also leave a comment below.
But, most importantly, if you want to never miss out when we publish a new video, and get instant access to all the videos we have published so far, click here to subscribe.
Let's to GREAT things together,
Cal
www.CalBanyan.com
Quick reminders…
Important Links from the Program

Become a Hypno-1%er, the best of the best in the profession!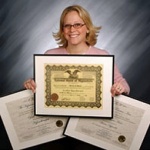 Join Cal Banyan & Brenda Titus In Class! Get the highest quality accelerated hypnosis certification courses available, all taught by Cal Banyan himself at the Banyan Hypnosis Center in Tustin, CA. Enroll in either our NGH Approved Banyan Hypnosis / Hypnotherapy Certification Course, or our Week of Power Advanced Hypnotherapy Certification Course. More info. below.

Hypnosis & Hypnotherapy Certification Course – NGH Approved Banyan Hypnosis Certification Super Course, 10 Days in Tustin, California, at the Banyan Center.
Feb 23 – March 6, 2015 (Weekend Off) Live online available. Early registration discount still available for this class. Click to learn more or enroll.

The "Week of Power" – Advanced Hypnosis & Hypnotherapy Certification Course – Designed for those already certified in hypnosis and/or hypnotherapy. This is a skills and confidence building course that takes up where you other courses left off, or just let you down. This 7-day course in Tustin, California teaches you 5-PATH® and 7th Path Self-Hypnosis®. Click for information about this course.
May 3 – 9, 2015 Live online available. Early registration discount still available for this class. Click to learn more or enroll.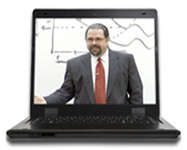 Yes, You Can Take My Courses LIVE ONLINE! Be a Student in Our Live Courses from Virtually Anywhere! It's like having the best seat in class from your home or office. Click for more information or call 469-969-2176 or 800-965-3390.