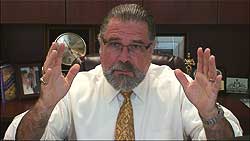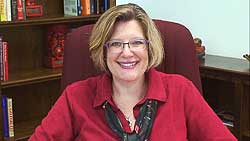 Can Gratitude Be a Transformative Power In the Hypnotherapy Process?
How to Utilize Gratitude to Interact Better with Family & Others
The Alchemy of the Mind Process Revealed!
Alchemy of the Mind? Yes! In this video you will get precious insights on how gratitude can be a powerful part of the hypnotherapy process that changes the pain from the past into "gold"!
We "dive right in" and reveal how age regression and progression work done right, can change the "unfortunate" and painful events from your client's past into something extremely valuable, and this requires an insight that generates gratitude.
Gratitude is the key to do the highest level of hypnotherapy!
I take this concept a huge leap farther and let you in on an "alchemy of the mind" process. Like the alchemists of ancient times who attempted to change lead into gold, we, as hypnotherapists, can change the painful events and emotions of the past into emotional and mental "gold".
Brenda stresses how age PROgression work that focuses the Future Reinforcing Events (FREs) can be a powerful force for reinforcing the changes that are being made in the session, and how to use the state of gratitude to help clients succeed.
She reveals how this kind of age progression gratitude work helps clients get through the most trying of times, such as, the holiday season with great success.
This newfound state of gratitude greatly enables your clients to feel proud of themselves and be much more confident with the changes that they are making.
Tell us about how you are using the power of gratitude in your life.
I hope you enjoyed the video. Please let your friends know about our program. AND, I hope to see you in class soon!
One last thing as I mentioned before… If you would like to be notified each time a new video is posted and also have instant access to the list of all of these videos, just send a blank email to videos@calbanyan.com and we will get you set up right away!
Links from this episode:
Join Cal Banyan & Brenda Titus In Class! Upcoming Training Courses Below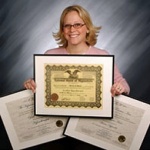 Get the highest quality accelerated hypnosis certification courses available, and taught by Cal Banyan himself at the Banyan Hypnosis Center in Tustin, CA. No one surpasses the quality of Cal Banyan's course, and no one surpasses our student support upon graduation. We also offer live online training where you can join right in with the live class from your own home or office if you have a good Internet connection. Check out our schedule below. Register right away and you may be able to get an early registration discount.
Hypnosis & Hypnotherapy Certification Course – NGH Approved Banyan Hypnosis Certification Super Course, 10 Days in Tustin, California, at the Banyan Center. Click for the details
"Week of Power" – Advanced Hypnosis & Hypnotherapy Certification Course – Designed for those already certified in hypnosis and/or hypnotherapy. This is a skills and confidence building course that takes up where you other courses left off, or just let you down. This 7-day course teaches you 5-PATH® and 7thPath Self-Hypnosis®. Click for information about this course.
May 3 – 9, 2015 Live online available. . Early registration discount still available for this class.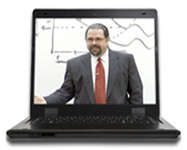 IMPORTANT ONLINE OPTION! You Can Take Our Courses Live Online – Yes, You Can Be a Student in Our Live Courses from Virtually Anywhere! It's like having the best seat in class from your home or office. That is right; if you have a good Internet connection, you can get the best seat in our classroom without leaving your home or office. This is a huge savings in time and money. Click for more information or call 469-969-2176 or 800-965-3390.

Click the "BE a VIP" button for FREE INSTANT ACCESS Get a super easy linked list of all Hypnosis, Etc. training videos! There is no better way to get started accessing all these videos. VIP Membership is free – Click Now!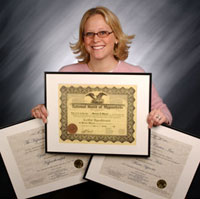 What our grads say about our courses (feedback & recommendations) Questions? Call us at 469-969-2176 or 800-965-3390.
Thank you to all of our fans from around the world! Continue to follow us on Facebook to receive updates on what's going on between each

episode and to give your input as well. If you haven't done so already, check us out and "Like" us on www.facebook.com/hypnosisetc. Thanks a whole lot for sharing us with your friends as well!