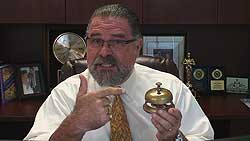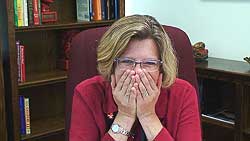 Have You Ever Wondered What REALLY Goes On Behind the Scenes of Our Program?
Have You Ever Wondered What It Would be Like to Produce Your Own Hypnosis Program Like, Hypnosis, Etc.?
In this Fun and Very Revealing Episode of Hypnosis, Etc. We Let You In "Behind the Scenes"!
This is a Hypnosis, Etc. video like no other! In this video we take you "behind the scenes" to see a little bit of what it is like to produce our program. I got this idea because I've notice that some of the newer TV shows sometimes have a program right after the show where they talk with the actors and talk about what goes on "behind the scenes". So I figured, perhaps, you all would like to have a look. So here goes!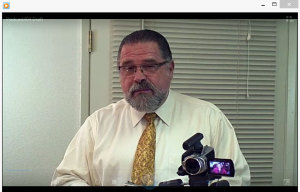 Right after my usual opening statements, we instantly go into my hypnotherapy office where we are all set up to record Brenda for the podcast. You get to see how the lighting is set up and get an overall look at my hypnotherapy office.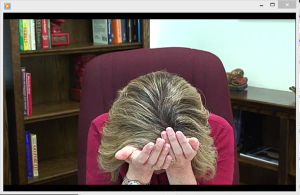 Then, and more importantly, you get to watch how Brenda and I interact just before we do a series of recordings, where she pitches different show ideas, and we hash out how we are going to proceed with the recording of the hypnosis training videos.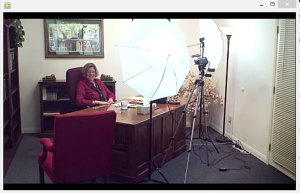 Brenda and I then hash out the next three episodes that we will record that day. We usually record four videos during each recording session, this, of course is the first of the four. You can watch them, of course, over the next 3 weeks. As you see, we actually do not spend a lot of time hashing these things out. We want our videos to be highly conversational, natural and spontaneous, not over prepared or stiff looking.
We quickly return to my "business office" which is different from my "hypnotherapy" office, and I set things up for a quick visit with Marianne, our technical person.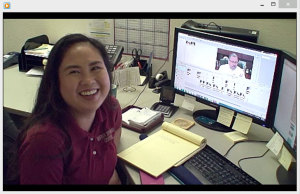 Marianne reveals one of my secrets to video success, the "handsome filter". She uses it on every video to make me look much better than I really look. 😉
She continues by giving you a quick and easy "walk through" of how she edits the videos and gets them ready for upload to www.CalBanyan.com, https://www.youtube.com/user/bhcwebtech and our videos listed on iTunes. She makes it look easy.
I hope you enjoyed the video. Please let your friends know about our program. AND, I hope to see you in class soon!
One last thing as I mentioned before… If you would like to be notified each time a new video is posted, and also have instant access to the list of all of these videos, just send a blank email to videos@calbanyan.com and we will get you set up right away!
Links from this episode:
Join Cal Banyan & Brenda Titus In Class! Upcoming Training Courses Below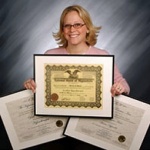 Get the highest quality accelerated hypnosis certification courses available, and taught by Cal Banyan himself at the Banyan Hypnosis Center in Tustin, CA. No one surpasses the quality of Cal Banyan's course, and no one surpasses our student support upon graduation. We also offer live online training where you can join right in with the live class from your own home or office if you have a good Internet connection. Check out our schedule below. Register right away and you may be able to get an early registration discount.
Hypnosis & Hypnotherapy Certification Course – NGH Approved Banyan Hypnosis Certification Super Course, 10 Days in Tustin, California, at the Banyan Center. Click for the details
"Week of Power" – Advanced Hypnosis & Hypnotherapy Certification Course – Designed for those already certified in hypnosis and/or hypnotherapy. This is a skills and confidence building course that takes up where you other courses left off, or just let you down. This 7-day course teaches you 5-PATH® and 7thPath Self-Hypnosis®. Click for information about this course.
May 3 – 9, 2015 Live online available. . Early registration discount still available for this class.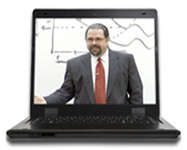 IMPORTANT ONLINE OPTION! You Can Take Our Courses Live Online – Yes, You Can Be a Student in Our Live Courses from Virtually Anywhere! It's like having the best seat in class from your home or office. That is right; if you have a good Internet connection, you can get the best seat in our classroom without leaving your home or office. This is a huge savings in time and money. Click for more information or call 469-969-2176 or 800-965-3390.

Click the "BE a VIP" button for FREE INSTANT ACCESS Get a super easy linked list of all Hypnosis, Etc. training videos! There is no better way to get started accessing all these videos. VIP Membership is free – Click Now!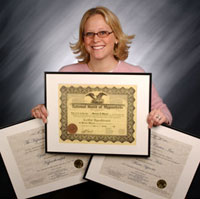 What our grads say about our courses (feedback & recommendations) Questions? Call us at 469-969-2176 or 800-965-3390.
Thank you to all of our fans from around the world! Continue to follow us on Facebook to receive updates on what's going on between each

episode and to give your input as well. If you haven't done so already, check us out and "Like" us on www.facebook.com/hypnosisetc. Thanks a whole lot for sharing us with your friends as well!