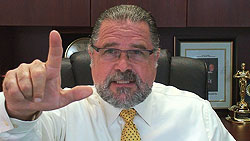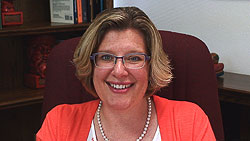 Are Some Hypnosis Trainers Cheating Their Students? Unfortunately, Yes!
Are They Not Teaching the Required Number of Hours Because They Don't Care About the Success of Their Students? Are They Just Lazy?
Do These Trainers Jeopardize Your Certification When They Cheat You By Not Providing Enough Training Hours?
Brenda and I are back!  Today we get deep into the subject of the "dark side" of hypnosis training today!
But, first, thanks so much to Brenda and Erika for putting together those no-Cal episodes and also to Dr. Rev.  C. Scot Giles for doing 4 episodes with me as well.  Thanks!  Now onward!
We police ourselves and that is one reason why we are doing so well as a new profession.
One of the things we have to do as a self-regulating profession is "weed out" those who are not doing good work.  AND, we have to promote "best practices" while also guaranteeing that minimum standards are always achieved.


Here is one of our great challenges at the moment and this is why this is a very important video.  Each hypnosis school or organization has a set number of training hours required for hypnosis / hypnotherapy certification.  And, some hypnosis instructors are not meeting those standards.  I believe that this is a dangerous situation for everyone in the profession.
I'm concerned when I see trainers or schools not doing what they are supposed to be doing, like for example, one nationally accepted standard is a minimum of 100 hours of training for certification (with a minimum of 75 hours of in-class training being taught by an instructor).  In some states it may be as high as 150 or 200 hours.
I've noticed that some schools are not teaching the minimum number of hours that their certifying organization requires.  How did this come to my attention, I'll discuss this in the video.
Demand that your hypnosis certification instructor provides you with great training with at least the minimum number of hours.  If not, then go somewhere else and let their certifying organization know about it.
In this video, I ask an important question, "When hypnosis trainers short students on the number of hours, are they not cheating the student, are they not also cheating the certifying organization?"  I think so.  In fact, in the video I'll explain why they are cheating the entire profession.
I highly recommend that before you take a course from anyone for hypnosis certification, that you contact their certifying organization, and find out what the minimum number of hours is, and then make sure that the trainers are fulfilling that obligation. It is up to you to check out your trainer before paying that tuition.  As a matter of fact, some trainers are not connected to any certifying organization!
One last thing, a big part of this problem is "false value".  To the uninformed student, it looks like getting certified as a hypnotist in 3, 4, 5, or 7 days is a better value than taking a course that is 10 days long.  But nothing could be further from the truth.  Being cheated out of a minimum number of hours and perhaps jeopardizing your hypnosis certification is not a good deal.
Also, if this is left unchecked, and the cheaters are allowed to continue, it can cause the problem to spread.  This is because offering less hours, or shorter courses, can appear to some potential students to be a better value, it encourages other trainers to fall into the same trap of offering substandard courses as well, because they may fear losing students to instructors who are cheating and offering shorter courses.  More about this is covered in the video.
Having taught hypnosis certification courses for 15 years, I can tell you that the best way to graduate confident and competent hypnosis professionals is to take full advantage of the minimum number of hours that the instructor is supposed to teach the class.  Heck, I would love to have even more hours with each and every student.  That is why I have produced so many different training books, audio programs and video programs.  They are there to extend and reinforce what I teach in class.
I have been talking with some of the leaders in the profession and I can tell you that those at the top are as concerned as I am and are taking definite steps to make things a lot better.
Upcoming Training Opportunities with Cal
Hypnosis & Hypnotherapy Certification Course – NGH Approved Banyan Hypnosis Certification Super Course, 10 Days in Tustin, California, at the Banyan Center.  Click for the details
"Week of Power" – Advanced Hypnosis & Hypnotherapy Certification Course – Designed for those already certified in hypnosis and/or hypnotherapy.  This is a skills and confidence building course that takes up where your other courses left off, or just let you down.  This 7-day course teaches you 5-PATH® and 7th Path Self-Hypnosis®. Click for information about this course.
Take Our Courses Live Online – Be a Student In Our Course from Anywhere!
That is right; if you have a good Internet connection you can get the best seat in our classroom without leaving your home or office.  This is a huge savings in time and money. Click for more information.

Click the "BE a VIP" button for FREE INSTANT ACCESS Get a super easy linked list of all Hypnosis, Etc. training videos! There is no better way to get started accessing all these videos. VIP Membership is free – Click Now!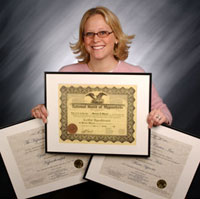 What our grads say about our courses (feedback & recommendations) Questions? Call us at 469-969-2176 or 800-965-3390.
Thank you to all of our fans from around the world! Continue to follow us on Facebook to receive updates on what's going on between each

episode and to give your input as well. If you haven't done so already, check us out and "Like" us on www.facebook.com/hypnosisetc. Thanks a whole lot for sharing us with your friends as well!