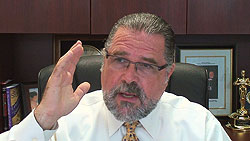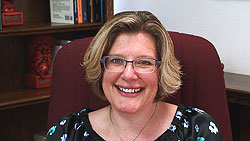 Why You Don't Have to Be Alone In Your Professional Development
How to Build Your Professional Circle for Support & Learning for Free
When Are You Ready for Paid Professional Supervision?
Brenda and I are back with our latest and greatest free hypnosis training video for you on www.CalBanyan.com.  In this Hypnosis, Etc. episode we share why you do not have to be alone in your very important ongoing professional development.
There are too many lonely hypnotists out there, I tell you!  By "lonely" I mean, working in isolation without colleagues or supervision.  If you are one of these hypnotists, sometimes you may feel disconnected, especially when it comes to your ongoing professional development.  In this video, we share some of what the best resources are for continuing support, education and collegial interaction (other than this program, of course)!


Brenda first shares free ways to interact online, announcing some of her favorites.  She highlights how these forms of online support and education are free and require only a low level of commitment and self-disclosure.  I talk about our exclusive support and ongoing education group just for those who are 5-PATH®certified and how well that has worked to help support our grads.
Next, we take on the topic of having a professional mentoring or coaching relationship with someone who is much more experienced and skilled than you are.  This is usually a professional paid relationship.  But sometimes you will find a mentor who is interested in your professional development, and will do a limited amount of unpaid mentorship.  We also reveal how to go about getting into one of these very helpful relationships.
Brenda then goes on to enthusiastically endorse the use of study groups.  She shares how she has set up such a group and how it has been such a success in both developing professional relationships, and helping her to continually develop her hypnosis and hypnotherapy skills.  She mentions that, by the way such study groups can be held virtually via phone or Internet services!
Watch this video on www.CalBanyan.com and you will definitely discover ways to build your circle of colleagues and continue to develop professionally.  Enjoy and share with your hypno-friends!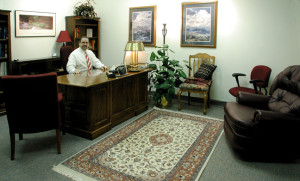 NOTE For 5-PATHers Only – Cal has a professional coaching program that is only available to you 5-PATHers.  Cal can only work with a few grads in this capacity at a time, so if you are interested in learning more, contact us.  This coaching is specifically designed to help you to quickly master all the hypnotic techniques you need to be one of the best hypnotists in the world.  For example, Cal will watch your hypnosis session videos and quickly point out what you are doing right and what needs to be fixed.  He will also work with you to help you build a successful hypnosis business/practice.  His emphasis will be on helping you focus on what is already known to work, using the Banyan Hypnosis Center as a model, and preventing you from making costly mistakes.
Upcoming Training Courses with Cal
Hypnosis & Hypnotherapy Certification Course – NGH Approved Banyan Hypnosis Certification Super Course, 10 Days in Tustin, California, at the Banyan Center.  Click for the details
"Week of Power" – Advanced Hypnosis & Hypnotherapy Certification Course – Designed for those already certified in hypnosis and/or hypnotherapy.  This is a skills and confidence building course that takes up where you other courses left off, or just let you down.  This 7-day course teaches you 5-PATH® and 7th Path Self-Hypnosis. Click for information about this course.
Take Our Courses Live Online – Be a Student in Our Course from Anywhere!
That is right; if you have a good Internet connection, you can get the best seat in our classroom without leaving your home or office.  This is a huge savings in time and money. Click for more information.

Click the "BE a VIP" button for FREE INSTANT ACCESS Get a super easy linked list of all Hypnosis, Etc. training videos! There is no better way to get started accessing all these videos. VIP Membership is free – Click Now!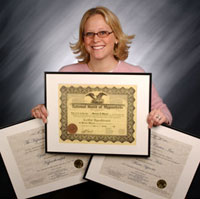 What our grads say about our courses (feedback & recommendations) Questions? Call us at 469-969-2176 or 800-965-3390.
Thank you to all of our fans from around the world! Continue to follow us on Facebook to receive updates on what's going on between each

episode and to give your input as well. If you haven't done so already, check us out and "Like" us on www.facebook.com/hypnosisetc. Thanks a whole lot for sharing us with your friends as well!