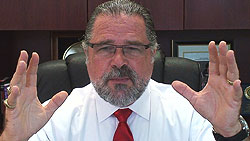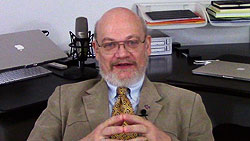 What Is Forgiveness Really and Why Does It Matter?
When You Enable Someone to Forgive, You Change Body Chemistry
Emotional States Affect the Effectiveness of Medical Treatment
Because of this Forgiveness Can Be a Very Important Survival Skill
I'm back once again with this fourth hypnosis training video episode with my very special guest, Dr. Rev. C. Scot Giles, whom, as I mentioned before, I believe him to be one of the smartest and most dedicated individuals in our profession of consulting hypnotism. Today we are going to talk about how using hypnosis to enable clients to forgive is one of the most powerful things you can to do help them emotionally and physically, ultimately affecting their health in a very significant way.


Scot gives you a great deal of insight on how emotional states have a profound effect on how your body operates from a chemical point of view.  He lets you in on how your own internal "narrative" affects your body chemistry and how hypnosis and hypnotherapy can affect that narrative.
During this free hypnosis training video, Scot gives you some great advice on how to forgive and ultimately what forgiveness means, and why it matters.  It may not be what you think!
Scot goes on to say that he does not believe that psychological states can bring on cancer but he goes on to share medical findings how once an individual has cancer, how his or emotional or psychological state can affect the outcome of treatments that the patient receives. This emotional state can definitely be improved using hypnosis.
Scot makes a great case that forgiveness is more than only a spiritual skill, it is also a survival skill.  I add to this by sharing the concept of the Diathesis-Stress Hypothesis.  We go on to provide some insights on the very important and psychologically proven topic of "self-talk".  That's right, what we tell ourselves in the privacy of our own mind has tremendous power to determine the quality of the life you live and the health you experience.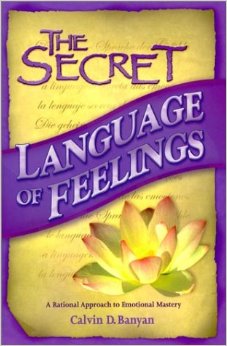 Scot recommends www.learningtoforgive.com as a resource for both information on how to forgive, and scientific research on the topic. He also recommends following the work of Dr. Earnest Rossi, a student of Milton Erickson.  You will learn more about state-bound memory which shows that returning someone to the emotional state that the idea/belief was  created is essential to changing that erroneous belief.
Scot also highly recommends my book, The Secret Language of Feelings.  It is a helpful read for both helping professionals and clients.
Here are links to Scot Giles' previous three episodes here on Hypnosis, Etc:
Upcoming Training Opportunities with Cal
Hypnosis & Hypnotherapy Certification Course – NGH Approved Banyan Hypnosis Certification Super Course, 10 Days in Tustin, California, at the Banyan Center.  Click for the details
"Week of Power" – Advanced Hypnosis & Hypnotherapy Certification Course – Designed for those already certified in hypnosis and/or hypnotherapy.  This is a skills and confidence building course that takes up where you other courses left off, or just let you down.  This 7-day course teaches you 5-PATH® and 7th Path Self-Hypnosis.  Click for information about this course.
Take Our Courses Live Online – Be a Student In Our Course from Anywhere!
That is right; if you have a good Internet connection you can get the best seat in our classroom without leaving your home or office.  This is a huge savings in time and money. Click for more information.
Bio on Dr. Rev. Scot Giles   In case you didn't catch my previous episode, let me tell you that Scot is a Board Certified Chaplain and a Certified Instructor with the National Guild of Hypnotists. His hospital-affiliated practice focuses on medical hypnotism and he is especially well-known around the country for his work with cancer patients. Scot is a member of the Advisory Board of the National Guild of Hypnotists where he carries the Legislation and Governmental Concerns Portfolio. Scot has received most of the awards offered by the Guild, including the Rexford L. North Award for Lifetime Achievement and the Ormond McGill Chair Award. In 2006, the NGH elevated him to the status of a Board Certified Diplomat. He is among the first inductees into the Order of Braid, an international Honor Society for Hypnotism.

Click the "BE a VIP" button for FREE INSTANT ACCESS Get a super easy linked list of all Hypnosis, Etc. training videos! There is no better way to get started accessing all these videos. VIP Membership is free – Click Now!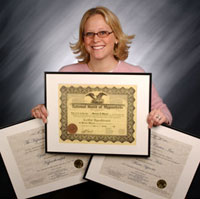 What our grads say about our courses (feedback & recommendations) Questions? Call us at 469-969-2176 or 800-965-3390.
Thank you to all of our fans from around the world! Continue to follow us on Facebook to receive updates on what's going on between each

episode and to give your input as well. If you haven't done so already, check us out and "Like" us on www.facebook.com/hypnosisetc. Thanks a whole lot for sharing us with your friends as well!