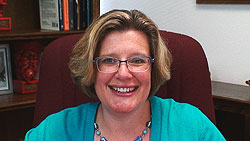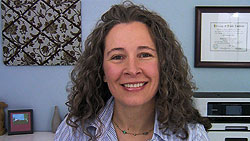 Maximize your hours to benefit your business and your clients!
Offering premium service hours out of convenience for your clients?
THE most important thing once your client is in your office!
Hi everyone, it's Erika Flint, and I'm very happy to be writing this for you today. This episode of Hypnosis, Etc. is unique because I'm here with co-host, Brenda Titus – no Cal this week. But don't worry; Cal will be back in a few weeks.  In this episode, Brenda and I cover a topic that is very important for all hypnosis professionals because we know how challenging, yet critical it is to maintain a healthy balance in your hypnosis practice.
In this hypnosis training video, you will discover how to maximize the hours in your week to benefit your business and your clients.


For many hypnotists, seeing clients will make up the majority of a work day on an average day, but there are plenty of other things for a hypnosis professional to do – answering the phone and email, updating your website, writing content, marketing, administrative tasks, and, well, the list goes on and on. But one of the items that should be on the top of the list is staying healthy and happy as a hypnotist to ensure you're giving your clients the best experience possible. This video shows you how to do that!
The episode begins with Brenda highlighting a very important aspect of balance – how a properly balanced practice is not only critical so we give our clients our best, but also good as a model for our clients which helps them live happier, more satisfying lives.
Brenda and I cover 4 areas that are the tip of the iceberg, so to speak, when it comes to laying the foundation for having a properly balanced practice:
1. Learn how a thoughtfully planned schedule sets you and your clients up for success.
2. Understand how you can offer evening and weekend sessions for your clients, all while encouraging them to come during normal business hours.
3. Learn how to properly manage the phone to bring in new clients.
4. Learn the most important thing to do once your client is in your office!
By the way, Cal, Brenda and I will all be presenting at the NGH Convention and we want to see you there!  Come by and say "hello" and that you saw us on this program.
NGH Convention Presentations by Cal, Brenda and Erika
Cal has a one-hour session on Friday morning at 9am on how to use the Universal Patter Script.  He also has a two-hour talk on Age Regression on Friday at 11am.  He will also have a 2-day Age Regression Certification Course after the convention.  Be sure to call the NGH at 603-429-9428 to get registered!
Brenda has a one-hour session on Sunday at 2pm where she'll talk about "Establishing healthy and professional boundaries with your clients".
I have a one-hour session on Sunday at 12pm, where I'll talk about "Get New Hypnosis Clients from Google, Fast!" which will cover the best ways to use the internet and online advertising using Google's AdWords to bring in new clients.
Oh yes, I also want to mention that Maureen Banyan, the General Manager of the Banyan Hypnosis Center is teaching a workshop on Friday at 9am, "More Clients, Greater Income & Success by Answering the Phone Right – How We Booked Millions of Dollars' Worth of Appointments and Classes".
 We hope to see you there!!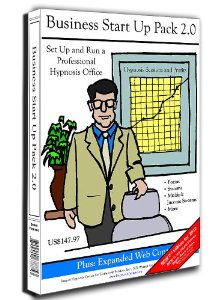 Get the Business Start-Up Pack 2.0 to help you to get your business running smoothly and greatly reduce your stress and find the kind of balance Erika and Brenda are talking about!
"The Business Start-Up Package is the best business training to learn the business end of being a hypnotist. It shifted everything for my hypnosis practice. It gave me the confidence to ask for money for what I do & I started booking appointments! Now I even started getting referrals from doctors and other professionals. If you don't buy this, you are crazy! It should cost more. Really!"  Celeste Hackett, Professional Hypnotist, CH, CPHI
Here's an E-zine Article:
When Your Client Just Won't Lose Weight
by Celeste Hackett
Tears rolled down her perfectly formed face moving in little streams around her adorable upturned nose. Sliding down her chin and neck they met their final resting place in a pool in the indention formed by her collar bone. She searched for words as she told me of her dream to be a professional actress. "All the good parts go to the skinny girls and I really just want to lose the weight and get on with my dream."

Click the "BE a VIP" button for FREE INSTANT ACCESS Get a super easy linked list of all Hypnosis, Etc. training videos! There is no better way to get started accessing all these videos. VIP Membership is free – Click Now!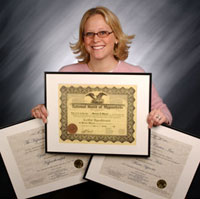 What our grads say about our courses (feedback & recommendations) Questions? Call us at 469-969-2176 or 800-965-3390.
Thank you to all of our fans from around the world! Continue to follow us on Facebook to receive updates on what's going on between each

episode and to give your input as well. If you haven't done so already, check us out and "Like" us on www.facebook.com/hypnosisetc. Thanks a whole lot for sharing us with your friends as well!