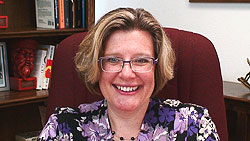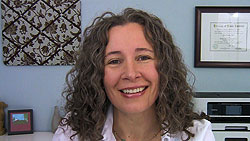 Do you always feel safe with clients in your office?
How to enhance the safety and comfort of yourself and your clients in your office
How to screen clients for safety concerns before you meet with them in person
Hello there, this is Brenda Titus, and Erika Flint and I are back together today at Hypnosis, Etc. to discuss an important topic that many of our fellow hypnotists might not have thought about- personal safety.
I begin the episode explaining that this is an important topic for both male and female hypnotists to think about as they select office space, plan office hours, and communicate with clients for screening. Erika points out that when we take our own personal safety into account, we are also making the environment more conducive for the client to feel safe and comfortable. Fear is the number one thing that can prevent our clients from achieving the hypnotic state, so taking safety concerns into account can greatly impact our success with our clients.


1- Office Considerations- We discussed working with the public in isolated office settings and some things to think about when setting up your office.
2- Client Considerations- next, we talk about the importance of hypnotists doing some self-evaluation and thought about personal safety when it comes to screening clients and working with them in our offices.
3- Listen to your gut- we talk about the most important thing when it comes to personal safety in the office- following your instincts!
We close out the episode encouraging viewers to take several important steps right away.
Learn More at the NGH Convention!  I will be talking about some of these issues, and taking them even further at the upcoming NGH Convention.  Yes, I have a one-hour session on Sunday at 2pm where I will talk about "Establishing healthy and professional boundaries with your clients."
In fact, Cal, Erika and I will all be presenting at the Convention this year!  Here's where you can find us:
See and Learn from Cal at the NGH Convention
Cal has a one-hour session on Friday morning at 9am on how to use the Universal Patter Script.  He also has a two-hour talk on Age Regression on Friday at 11am.  He will also have a 2-day Age Regression Certification Course after the convention.  Be sure to call the NGH at 603-429-9438 to get registered!
Meet and Learn from Erika at the NGH Convention
Erika has a one-hour session on Sunday at 12pm, where she will talk about the best ways to use the internet, and online advertising using Google's AdWords and other online methods to bring in new clients.
We hope to see you there!!

Click the "BE a VIP" button for FREE INSTANT ACCESS Get a super easy linked list of all Hypnosis, Etc. training videos! There is no better way to get started accessing all these videos. VIP Membership is free – Click Now!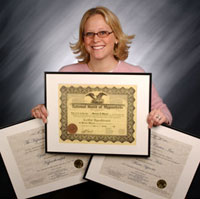 What our grads say about our courses (feedback & recommendations) Questions? Call us at 469-969-2176 or 800-965-3390.
Thank you to all of our fans from around the world! Continue to follow us on Facebook to receive updates on what's going on between each

episode and to give your input as well. If you haven't done so already, check us out and "Like" us on www.facebook.com/hypnosisetc. Thanks a whole lot for sharing us with your friends as well!