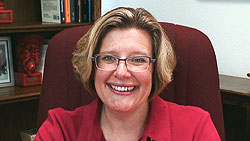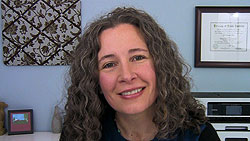 Can You Be Too Accommodating with Your Clients?
Creating Reusable Assets to Save Time and Energy
When Should You Pay Someone Else To Do Things for You?
Why Do I Have to Set Time Aside to Grow & Learn?
Hi everyone, it's Erika Flint again, and I'm back with co-host Brenda Titus to continue the topic of how balance in your hypnosis practice means more success!
There are so many things to do as a hypnotist, not just seeing clients – perhaps you want to grow your business, or get published, write a book, and you have to balance all of those goals with seeing clients. This episode is dedicated to helping you learn how to do that!


NOTE:  If you haven't already, make sure to check out the first episode: Creating Balance in Your Hypnosis Practice to Increase Success & Effectiveness
In this hypnosis training video, Brenda and I continue to reveal not only the importance of balance in your hypnosis practice, but provide tips and tricks that you can use right now to make your practice run more efficiently and smoothly – giving you more time to do the things that you love doing. In this episode you will:
Discover the limits of accommodating clients' scheduling needs; flexibility must have limits.
How efficiency promotes balance is revealed.
Creating reusable assets can save you time.
When to do things yourself, and when to pay for services. 
Secrets to creating built-in time for essential growth and learning.
One of my favorite books, "The 7 Habits of Highly Effective People" by Steven Covey, calls this "sharpening the saw" and if you don't give yourself time every week to grow and learn, you're going to get stuck.
Cal, Brenda and I will all be presenting at the NGH Convention
Cal has a one-hour session on Friday morning at 9am on how to use the Universal Patter Script.  He also has a two-hour talk on Mastering Age Regression on Friday at 11am.  He will also have a 2-day Age Regression Certification Course after the convention.  Be sure to call the NGH at 603-429-9428 to get registered!
Brenda has a one-hour session on Sunday at 2pm where she'll talk about "Establishing healthy and professional boundaries with your clients".
I have a one-hour session on Sunday at 12pm, where I'll talk about "Get New Hypnosis Clients from Google, Fast!" which will cover the best ways to use the internet and online advertising using Google's AdWords to bring in new clients.
We hope to see you there!!
Products discussed in this episode:

Click the "BE a VIP" button for FREE INSTANT ACCESS Get a super easy linked list of all Hypnosis, Etc. training videos! There is no better way to get started accessing all these videos. VIP Membership is free – Click Now!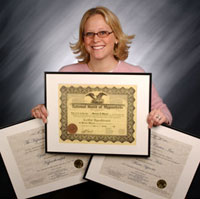 What our grads say about our courses (feedback & recommendations) Questions? Call us at 469-969-2176 or 800-965-3390.
Thank you to all of our fans from around the world! Continue to follow us on Facebook to receive updates on what's going on between each

episode and to give your input as well. If you haven't done so already, check us out and "Like" us on www.facebook.com/hypnosisetc. Thanks a whole lot for sharing us with your friends as well!