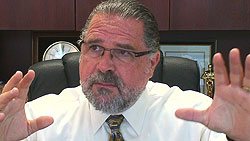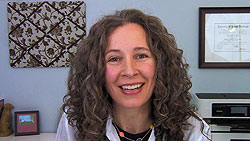 Yes, You CAN Help Hypnosis Clients & Mend a Broken Heart
Can You Mend A Broken Heart When You Have to Keep Seeing Your Old Lover?
How to Answer "Can You Make Me Stop Loving Him (or Her)?
The waiting is over!  Here is Part 2 on how to help your hypnosis clients to get over an old painful breakup.  We go way beyond what was covered in the last episode, and answer such questions as:
How can you help me get over my old lover when we have to keep seeing each other?
Can you help me to forget this person, or make me stop loving him/her?
In this hypnosis training video, you will discover how we can help!  Having this ability to help these broken hearted clients helps us as well, because it adds one more issue to the list of issues you can help people with.  Help them with this problem, and they will think of you first when they want to work on other issues, such as weight loss, self-esteem, and so on.


Insider Hypnotherapy Tips
Erika does an excellent job of revealing some insider tips on how to establish how they want to feel toward the person they were in a relationship with.  Do they want to feel empowered, neutral, pity, compassion?  Knowing where you are going in the hypnotherapy process is a very important part of the whole healing process.  As Steven Covey wrote in his bestselling book, The 7 Habits of Highly Successful People, the second habit is to, "Begin with the end in mind."
Learn how to use hypnotic age regression work to make this change internally, and greatly increase the probability of success, a success that looks like they have indicated that they want.
Discover the one belief that you must have about your client before you even begin working with her on this issue, or really any issue.
Reminder…  Come See Us At the NGH Convention In August 2014!
As I've mentioned, Erika and I are both giving talks at this year's National Guild of Hypnotists Convention.  Erika is going to do a workshop on how to get clients using the Internet.  I'm going to teach how to use the Universal Script in a one hour talk and teach a two hour talk on age regression.  But, the BIG deal is going to be my post-convention workshop, a 2-day Age Regression Certification Course.  Also, Brenda is giving a talk at the convention; it is on the important topic of establishing healthy, professional boundaries with our clients. I hope to see you there, you will be absolutely amazed.  Here is the NGH phone number, call to make sure you don't miss out, (603) 429-9438.  Tell them "Cal sent you".
See You in Class
Time is running out.  So if you want to be in Cal's NGH Approved Banyan Hypnosis/Hypnotherapy Certification Course in July, you must enroll now, otherwise, you want to learn more about his upcoming October class.
Here's the new E-zine Article:
CEO Uses Hypnosis for His Last Big Challenge – Part 2
by Celeste Hackett
Before the next session Roger sat in the chair looking a little sheepish. When I asked him how things were going since our last meeting he said they were going great until he had a big fight with his wife. The fight was resolved pretty quickly, but not until after Roger had a cigarette to calm down. I could tell he was really kicking himself about smoking, so I let him know that this sort of thing happens sometimes. I also reminded him that this is precisely why some smokers need more than one session. Next, I asked him if that cigarette was the only one he had since I saw him last. He said it was.

Click the "BE a VIP" button for FREE INSTANT ACCESS Get a super easy linked list of all Hypnosis, Etc. training videos! There is no better way to get started accessing all these videos. VIP Membership is free – Click Now!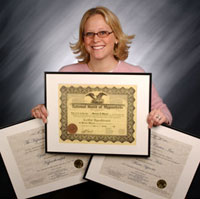 What our grads say about our courses (feedback & recommendations) Questions? Call us at 469-969-2176 or 800-965-3390.
Thank you to all of our fans from around the world! Continue to follow us on Facebook to receive updates on what's going on between each

episode and to give your input as well. If you haven't done so already, check us out and "Like" us on www.facebook.com/hypnosisetc. Thanks a whole lot for sharing us with your friends as well!