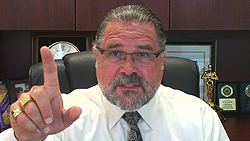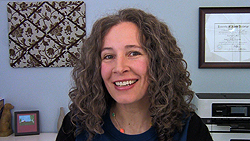 Surprise!  Age Regression and Forgiveness Work is Essential for Healing the Broken Heart!
Discover How to Turn Hopelessness into Hopefulness to Begin the Healing
Helping Clients with a "Broken Heart" Heals Them in Multidimensional Ways
Erika gets "fired up" and we tackle a not so often covered, but very important topic, how to use hypnosis to help clients get through or past a difficult breakup in a relationship.  This is very important because this comes up as both a "presenting complaint" and it can also be an important part of why they are having another kind of problem, like weight gain, alcohol abuse, anger issues, chronic guilt, and so on.
By the way, Elronn and I covered this topic from a different perspective some time back in episodes 230 and 231.  After this episode is done, if you want to learn more about  using hypnosis to help clients deal with this issue be sure to check them out as well.


Overview of this episode:
How The Secret Language of Feelings is a huge help
How to normalize the problem for your client which makes them hopeful
How to get clients to use that hopefulness to buy into the process
Why age regression hypnosis is an important part of the healing process
Why direct suggestion hypnosis by itself is insufficient
Why and how forgiveness work is essential to overcome heartbreak
How secondary gain can stop progress and how you can fix that too
Make sure you check back next week to get Part 2 of this episode.  If you would like us to send you a reminder, send an email to videos@calbanyan.com.  This way, every week you will get our newsletter with notification of our latest hypnosis training video (you can unsubscribe at any time).
Coming up in Part 2, we are going to get more into the nitty-gritty of the processes you will use.  I hope you will check back then.
Quick Note!  Come See Us At the NGH Convention In August 2014!
Erika and I are both giving talks at this year's National Guild of Hypnotists Convention.  Erika is going to do a workshop on how to get clients using the Internet.  I'm going to teach how to use the Universal Script in a one hour talk and teach a two hour talk on age regression.  But, the BIG deal, is going to be my post-convention, 2-day Age Regression Certification Course.  I hope to see you there, you will be absolutely amazed.  Here is the NGH phone number, call to make sure you don't miss out, (603) 429-9438.  Tell them "Cal sent you".

Click the "BE a VIP" button for FREE INSTANT ACCESS Get a super easy linked list of all Hypnosis, Etc. training videos! There is no better way to get started accessing all these videos. VIP Membership is free – Click Now!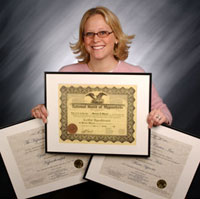 What our grads say about our courses (feedback & recommendations) Questions? Call us at 469-969-2176 or 800-965-3390.
Thank you to all of our fans from around the world! Continue to follow us on Facebook to receive updates on what's going on between each

episode and to give your input as well. If you haven't done so already, check us out and "Like" us on www.facebook.com/hypnosisetc. Thanks a whole lot for sharing us with your friends as well!