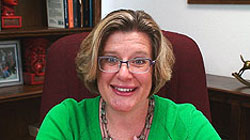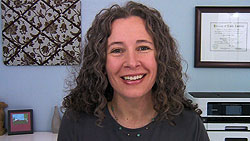 What is the MOST Important Hypnosis Event of the Year?
How to Get the MOST Out of this Very Important Event!
What You Can Do to Build Your Practice & the Profession
Hello everybody, this is Brenda Titus! Cal turned the Hypnosis Etc. studios over to his co-hosts this week, so we are here to bring you a "Brenda and Erika" episode! On this week's Hypnosis Etc., Erika and I have come together to share our insights on a very timely topic: the upcoming NGH Convention. Erika and I find a lot of value, both personally and professionally, in attending the convention every year. There is so much to do, so much to learn, and so many people to catch up with that it can get a little overwhelming, so we thought we'd share our convention planning tips so that you can get the most out of your experience.
The theme of this year's hypnosis convention is "Building our Profession." We begin the episode explaining how each hypnotist is able to help build the profession as a whole while they are also building their own businesses.


In this video we break down planning for the hypnosis convention into 4 easy steps:
Set the "how" and "why" of your intention – begin by asking yourself some important questions
The "WHAT", "WHEN", "WHO" and "WHERE, of making a plan using the convention catalogue
How to follow through and work your plan, during and after the convention!
Be Flexible! How flexibility makes it all work.
Cal, Erika and I will all be presenting at this NGH Convention!
Cal has three events! Starting with a one-hour session on Friday morning at 9am on how to use the Universal Patter Script. He also has a two-hour talk on Age Regression on Friday at 11am. He will also have a 2-day Age Regression Certification Course after the convention. Be sure to call the NGH at 603-429-9428 to get registered!
Erika has a one-hour session on Sunday at 12pm, where she will talk about the best ways to use the internet, and online advertising using Google's AdWords and other online methods to bring in new clients.
I have a one-hour session on Sunday at 2pm where I will talk about "Establishing healthy and professional boundaries with your clients.
Please say "hello" to us when you see us at the National Guild of Hypnotists convention and let us know that you watch our program! See you then.
Here's the new E-zine Article:
Working with Adolescents In Your Hypnosis Practice: High School Age Clients
by Brenda Titus
Throughout the year, I have been exploring how hypnotists can work with adolescents and their families to help them overcome challenges specific to this age group. In the January edition, I introduced the series and focused on special considerations for hypnotists to address when working with this population. In the April edition, I highlighted topics of concern more specifically focused on middle school age clients. In this article, I will discuss primary problems that high school age teens face, specifically addressing adjustment, changing relationships, heightened pressure, and lack of power. Hypnosis is an excellent intervention to help these teens and their families. I will share some insights into how we as hypnotists can help these clients.

Click the "BE a VIP" button for FREE INSTANT ACCESS Get a super easy linked list of all Hypnosis, Etc. training videos! There is no better way to get started accessing all these videos. VIP Membership is free – Click Now!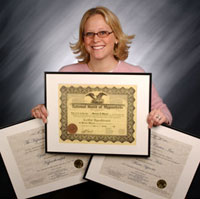 What our grads say about our courses (feedback & recommendations) Questions? Call us at 469-969-2176 or 800-965-3390.
Thank you to all of our fans from around the world! Continue to follow us on Facebook to receive updates on what's going on between each

episode and to give your input as well. If you haven't done so already, check us out and "Like" us on www.facebook.com/hypnosisetc. Thanks a whole lot for sharing us with your friends as well!