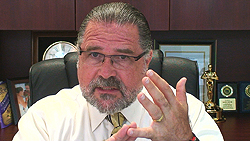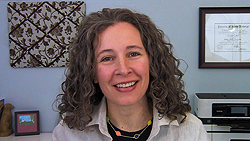 If You Aren't Doing Insight Hypnotherapy, You Are Missing Out
How to Handle Client's Reactions to Such Fast Change
How to Assist Clients Who Are Not So Insightful (Including Children)
Erika and I are back!  Man oh man, do I wish I knew this back when I was just getting started.  I love this episode.  Let's get right into it.
Why bother learning insight-based hypnotherapy techniques such as, age regression?  Because insight is our most powerful way to bring about permanent change for our clients.  Getting permanent change means more and better success for our clients, and that, of course, means more referrals for us.  Watch this video and we let you in on more secrets for doing great insight-based hypnotherapy.


Part 1 Review
In Part 1, Erika Flint and I covered:
How to Provide Life Changing Insights to Your Clients Every Session
How to Use Insight to Provide Your Clients with Permanent Success
Questions to Ask Your Clients While In Hypnosis That Generate Powerful Insight
When to Use Insight to Remove Old Emotions, and When to Validate Old Emotions Which Then Leads to Transformational Insights
If you haven't seen it, go and watch Part 1 first.
In this episode about insight-based hypnotherapy we take is all this up a very important step further.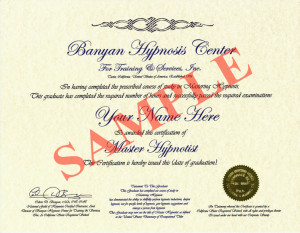 Quick Note!  Come See Us At the NGH Convention!
Erika and I are both giving talks at this year's National Guild of Hypnotists Convention.  Erika is going to do a workshop on how to get clients using the Internet.  I'm going to teach how to use the Universal Script in a one hour talk and teach a two hour talk on age regression.  But, the BIG deal, is going to be my post-convention, 2-day Age Regression Certification Course.  I hope to see you there, you will be absolutely amazed.  Here is the NGH phone number, call to make sure you don't miss out, (603) 429-9438.  Tell them "Cal sent you".
Case Examples from Our Sessions
Erika shares a real life client case in which her client experiences a life changing insight during an age regression session.   I expand on it by letting you in on a case that I cover in my certification courses, where everyone watches me work with a client named, Michelle (I have permission to use her name).  Both are great examples of how the misperceptions of the child have affected the person's whole life negatively and how quickly and permanently that can all be fixed with hypnotic insight.  In these cases, the insights were received through age regression work.   I reveal a great deal about how this works in a very concise step by step manner.
Why Clients Don't Really Self-Sabotage and How to Show Them That
Erika asks me a question about self-sabotaging.  I think I surprised her with my response because I don't really believe there is such a thing as "self-sabotage".  Watch the video and see if I make a good case for my stance on that.  Agree or disagree?  Leave a comment below.  I turn this into an example of how insight can change a belief that a client may have about "self-sabotage" and completely turn that around for them.
Surprise!  It was that easy!
Erika continues to question me, first talking about how fast insight hypnosis works, and how surprised clients are in how fast it works.  After such a session, our clients may sometimes say something like "Wow, I can't believe it.  I can't work that fast.  It can't be that easy!"  I go on to explain why this is.  After all, your client may have been struggling with an issue for years and years, and now after a short time with you the problem is gone.  Interestingly enough some clients will even deny that the problem was "that bad" now that it is behind them, and how you can handle that.
Assisting Your Clients to "Get" the Insight
Erika asks me about the situation where the insight is more obvious to you, the hypnotist, and not so obvious to the client.  This is a really great question.  Not all clients are as insightful as others.  For children and adults that are not as insightful as most, you can coach them into "getting" the insight without leading them.  Watch the video and I'll show you how simple this can be.
How to Use Age Regression to Direct Suggestion Hypnosis for Permanent Change
We wrap the video up by sharing how invigorating doing this kind of work is for us, especially when we take those insights revealed in the process and use the "segue technique" to permanently attach suggestions to them.
That is it!  Leave us a comment and let us know what you think.  We LOVE comments.

Click the "BE a VIP" button for FREE INSTANT ACCESS Get a super easy linked list of all Hypnosis, Etc. training videos! There is no better way to get started accessing all these videos. VIP Membership is free – Click Now!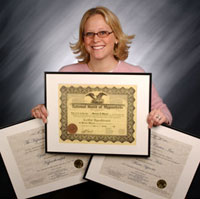 What our grads say about our courses (feedback & recommendations) Questions? Call us at 469-969-2176 or 800-965-3390.
Thank you to all of our fans from around the world! Continue to follow us on Facebook to receive updates on what's going on between each

episode and to give your input as well. If you haven't done so already, check us out and "Like" us on www.facebook.com/hypnosisetc. Thanks a whole lot for sharing us with your friends as well!