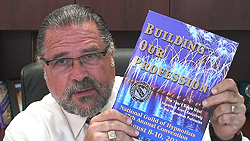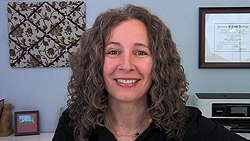 How to Provide Life Changing Insights to Your Clients Every Session
How to Use Insight to Provide Your Clients with Permanent Success
Questions to Ask Your Clients While In Hypnosis That Generate Powerful Insight
When to Use Insight to Remove Old Emotions, and When to Validate Old Emotions Which Then Leads to Transformational Insights
Cal is back with a very important and "insightful" topic in this hypnosis training video for you. Cal and Erika cover how insight approaches to hypnotherapy lead to powerful permanent changes for your client.
Erika Flint, CPHI
By the way, congratulations to Erika, she has just gone through training to become one of our Certified Professional Hypnosis/Hypnotherapy Instructors (CPHI) and she will be scheduling NGH Approved Banyan Hypnosis Certification courses in the Washington State area soon.  If you live in the North Western part of the USA you should keep an eye out for her upcoming courses.


Live vs. Video 5-PATH® Training
Before we get into the meat of this episode Erika takes a minute to talk about her experience in the Week of Power course and to compare that live course with the 5-PATH® 2.0 video course she studied.
Hypnosis Work as Insight Therapy
Because Erika learned 7th Path Self-Hypnosis® in the Week of Power which provided her with so much life changing insight about herself, she became more interested in how "insight therapy" brings about permanent change.  That interest was the genesis of the topic for this podcast video.
This is such an important topic that it has been covered before.  Erika lists two podcasts which focused on "change through insight": Episode 281 with Meredith and Episode 287 with Elronn.  However, this is a very different visit to the topic because Erika is asking about the topic from a different perspective.  It is recommended that you check those two episodes out to learn more about the subject.
Erika sites what Cal said about the kind of insight that is generated for clients when a hypnotist takes them through the 5-PATH® process.  She quotes Cal saying , "It is an 'a-ha!' moment that a client has during a session that changes everything in an instant and those changes are permanent."  This is one thing that makes what we do as 5-PATHers different from those who are "script-notists" and stick to only reading hypnotic scripts.
The Concrete Model of the Mind
Cal goes on to elucidate a model of the subconscious mind that explains why and how insight hypnotherapy leads to permanent change.  It could be called the "Cal's Concrete Model of the Mind".  This model explains not only why insight works, but also why it is difficult to get permanent change without insight.
Examples of Application of Insight Used In Session
Cal goes on to give an example of how insight is generated by doing age regression work, but goes on to reveal how there are other kinds of insight generating therapies that are available to the hypnosis professional.
You will also learn how to definitely know what those insights that are being generated are, how to turn those insights into new powerful belief systems, and how to attach hypnotic suggestions directly to those insights for long lasting, even permanent change.
Case History (sort of): Erika then goes on to give an example of how this approach made a huge difference for a recent client.  The insight was first generated in the age regressed child aspect of her client, and then that change was transferred to the adult aspect of the client.  This did change everything in an instant!
Cal reveals how understanding the concepts covered in his book, The Secret Language of Feelings, from a hypnotherapist's perspective, is a powerful tool for being able to help clients have insight into behaviors and situations in events experience in an age regression or other insight based process.  Cal provides a case example where he talks about how sometimes you need insight to change a feeling, like to neutralize past fear, and sometimes you need to help your client to understand that the feeling/emotion experienced is "normal" and needs to be validated, which then leads to more insight.
Learn from Cal at the NGH Convention 2014
Cal wraps it up by encouraging you to attend the upcoming NGH convention.  He will be giving a two-day post-convention workshop and two talks during the convention.  Cal's talks and workshops usually fill up so don't wait to the convention to get your seats.
Here are the titles:
Hypnotic Age Regression Certification Post-Convention, a two-day workshop. Download Course Info (PDF).
The Universal Patter Script!?!—Is it Possible That One Script Could Do It All? a 1 hr. free talk.
Essentials of Mastering Age Regression—Hypnotic Age Regression Work Builds Your Practice And The Profession! a 2 hr. paid talk.
Links:

Click the "BE a VIP" button for FREE INSTANT ACCESS Get a super easy linked list of all Hypnosis, Etc. training videos! There is no better way to get started accessing all these videos. VIP Membership is free – Click Now!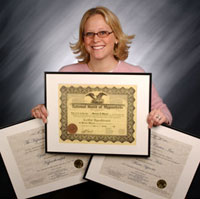 What our grads say about our courses (feedback & recommendations) Questions? Call us at 469-969-2176 or 800-965-3390.
Thank you to all of our fans from around the world! Continue to follow us on Facebook to receive updates on what's going on between each

episode and to give your input as well. If you haven't done so already, check us out and "Like" us on www.facebook.com/hypnosisetc. Thanks a whole lot for sharing us with your friends as well!