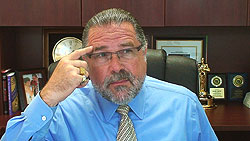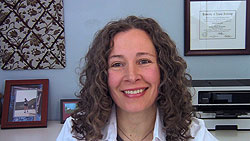 Is It Worth Your Time to Market on Facebook?
Would you like to have more clients for free?  When you are a confident and competent hypnotist, you really want to get started, and getting clients without paying for them is the best.  In this free hypnosis training video, Erika and Cal share their experiences with Facebook and getting clients for free.
What this hypnosis business building video is about:
Can you get clients for free with Facebook or do you have to pay?
What tools and techniques work best to engage the audience?
What is the main thing you are trying to do with a fan page?
First, Cal mentions that before you do this, you might want to take a moment and ask yourself, "Am I really ready to see clients?"  Because if you are not, then you need to do whatever that is that you need to do to get ready.  Unfortunately, too many certified hypnotists don't feel fully confident about seeing clients.  If this is you and you are determined to become a confident and competent hypnosis professional, then seek out the best instructor you know of and get the training you need to get going.
In the last episode, #378, entitled Step-by-Step Introductions on How to Get NEW Clients by Advertising on Google, we focused on Google, now we are going to talk about Facebook marketing and if it is really worth your time.  Neither Erika or Cal have any experience with paid advertising on Facebook as of the recording of this video, even though Cal is going to do some experimentation with Facebook paid advertising very soon (definitely by the time you see this video).  So we may be back later with a video sharing what he has learned on the topic.
Now let's really get into it… In this video, Cal reveals how he gets free marketing done with what Facebook calls "fan pages".  He uses his fan page, www.facebook.com/hypnosisetc in this video to show you what he is doing, and what the main thing he is trying to do with the page.  You probably want to open that page up in your browser now if you are at a computer.  (Some people listen to the podcast and don't actually sit in front of a computer to watch the videos.)
Cal shares some techniques he uses to engage and build his audience on his fan page, including the use of video, news articles, and other things that promote a conversation.  He says that you want to "keep the conversation going".  This helps him to better understand his audience, and helps the audience to get to know, like and trust him.  This "trust" leads to more clients, students, training material sales, and speaking opportunities.
Erika agrees with Cal and provides additional input.  She says that she "builds her message by using a fan   page".  And, she says "Yes, Facebook is worth it".  She encourages you to give it a try because it doesn't take much time and it is totally free.
Remember to like Cal's and Erika's Facebook fan pages so we can continue to connect and share.
By the way, I hear that the National Guild of Hypnotists is considering having Erika as a speaker at the convention.  I'm hearing that she may do a free one hour talk on using the Internet to get clients.  If this happens, you now have one more reason to go to the biggest and friendliest hypnosis convention in the world.  Oh, and of course, I'll be speaking and teaching there as well.
Links for This Video:

Click the "BE a VIP" button for FREE INSTANT ACCESS Get a super easy linked list of all Hypnosis, Etc. training videos! There is no better way to get started accessing all these videos. VIP Membership is free – Click Now!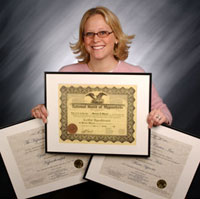 What our grads say about our courses (feedback & recommendations) Questions? Call us at 469-969-2176 or 800-965-3390.
Thank you to all of our fans from around the world! Continue to follow us on Facebook to receive updates on what's going on between each

episode and to give your input as well. If you haven't done so already, check us out and "Like" us on www.facebook.com/hypnosisetc. Thanks a whole lot for sharing us with your friends as well!