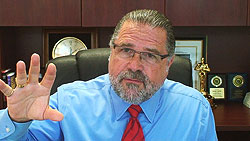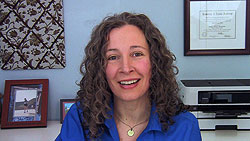 Erika Flint Tells you How to Get New Clients
It's Happy Hypno-Tuesday!  This week we continue to share an effective way to get new hypnosis clients.  If you did not see last week's episode you will want to go back and watch it before you watch this one.
Last episode, we talked about how to get started using Google Adwords quickly.  We established that advertising for hypnotherapy clients does work when you know what you are doing.  We gave you all the information that you need to get signed up so that after viewing this video, you can follow this step-by-step guidance and get started right away.  When you get started right away, you can really start getting new clients right away.  Literally, once you post your ad and Google approves it (which doesn't take long) your phone can start ringing, usually the same day or the next.
In this episode, Erika covers how to set up campaigns for each issue you want to promote getting clients for.  Examples would be a campaign for sports performance, smoking cessation and another for weight loss clients.
She goes on to recommend how to select the parameters for an ad campaign so that you can target specific groups of potential clients, for example, by area.  She also covers how to set a budget and bid for placement.  She makes a point that you can get started easily without having to know everything there is to know about the Google advertising program.
Next Erika goes into some quick tips on writing up good advertisements for the Google Adwords program.  She goes over the two main concerns, selecting great keywords and then writing up an attractive and consistent ad.  Consistency is related to relevancy, and when your ads are relevant to the keywords you choose, you spend less for advertising and you get better ad placement.
By the way, the principles covered in this episode will also work on the other two main search engines, Bing and Yahoo.
Important Links and Resources From this Video

Click the "BE a VIP" button for FREE INSTANT ACCESS Get a super easy linked list of all Hypnosis, Etc. training videos! There is no better way to get started accessing all these videos. VIP Membership is free – Click Now!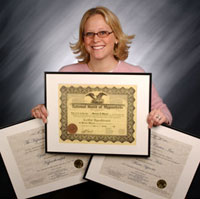 What our grads say about our courses (feedback & recommendations) Questions? Call us at 469-969-2176 or 800-965-3390.
Thank you to all of our fans from around the world! Continue to follow us on Facebook to receive updates on what's going on between each

episode and to give your input as well. If you haven't done so already, check us out and "Like" us on www.facebook.com/hypnosisetc. Thanks a whole lot for sharing us with your friends as well!