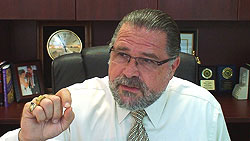 How Raising Your Fees May Get You More Clients!
Happy Hypno-Tuesday! Cal is back with another informative episode on Hypnosis Etc. In this "All Cal" episode, Cal talks about money. How do you know if you are charging too much or too little? Cal reveals what a confident and competent Hypnotist should be charging.
First Cal reveals what he charged when he first started his Hypnosis practice. He talks about how he came up with the numbers and why it is important to ask around about what other Hypnotist are charging in the area. Cal also lets you in on why your pricing should be different based off where you are located. Cal brings up the value of money today, and how people spend their money. If someone spends $100 or more at the hair salon, why shouldn't your pricing be at least $100! So if you are a confident and competent hypnosis professional and your clients are successful, there is no doubt you should be paid at the higher end of the pay scale.  Cal will suggest how you might give yourself a raise.
Cal closes the episode by bringing revealing how to discount sessions, when it is necessary and how to avoid that when it is not. One of Cal's "Banyanisms" is, "People only value things that they put time, money, and effort into." If you are providing free or very low priced sessions, what are your clients really going to take from the sessions? Make sure when you are giving discounts, you are making smart business decisions.
As Cal says it is not wrong to make good money!  If you are a skilled and talented hypnotist you should be paid very well for what you do.  Cal goes on to dispel some negative ideas about money and shares the Banyanism, "Money Equals Ability."
Things discussed in today's video:
How to judge whether you are charging too much, too little, or just enough for your hypnosis sessions.
Ideas on what you should be charging and how to calculate what is right for you and your area.
Cal provides a bit of an attitude adjustment for those hypnotists who have negative ideas about money.
Links to resources in this video:
Thank you to all of our fans from around the world! Continue to follow us on Facebook to receive updates on what's going on between each

episode and to give your input as well. If you haven't done so already, check us out and "Like" us on www.facebook.com/hypnosisetc. Thanks a whole lot for sharing us with your friends as well!