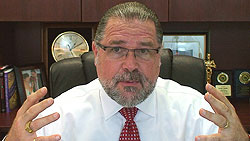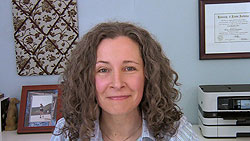 How to Deal with Clients Who Don't Recognize their Success
Happy Hypno-Tuesday! Cal is back with Erika Flint for another informative episode of Hypnosis Etc. Erika has a few questions for Cal regarding different challenges, such as having clients recognize their success, clients wanting to talk too much before they do hypnosis, and clients who want to be too friendly. Get this and hundreds more fun, inspiring hypnosis videos here on www.CalBanyan.com.
Erika first asks, "How do you measure and give feedback to your client that they're being successful?" Cal talks about how important it is to set goals for your client right from the start.  He expands by sharing how crucial it is that you document what the client's problem was at the very beginning in order to set a base line in which you can measure success.   Cal also lets you in on how he makes sure that his clients take ownership of their success before and after they emerge.
Erika talks about how some hypnotists consider adding coaching to their practice and if there is an overlap in what Cal does and "coaching". Cal provides some insight into why he doesn't do "coaching" in the usual meaning of the word.  Instead Cal tells you how to effectively use the pre-hypnosis interview time to ensure that your clients are keeping on track between sessions.  He also shares how too much "coaching" can lead to client dependence rather than healthy independence.
Erika also asks how to graciously make it clear to clients who want to be "friends" that the relationship between you and your client is and will be strictly professional. Cal brings up time management with this, and how an inappropriately friendly relationship with your client is highly unethical. You will discover how to handle these situations easily.  He even discusses a situation when you may not be able to continue to work with a client who is not respecting professional boundaries.
Cal and Erika wrap it up by mentioning that Erika received her advanced training through our 5-PATH® 2.0 Distance Learning Course, because she already had her initial certification in hypnosis.  And, that she is now going to go through the Week of Power course coming up in May live and online.  This approach to training live on site or offsite live online may be right for you as well.  Give us a call if you have any questions, 469-969-2176 or 800-965-3390.
Things discussed in today's video:
How to measure and give feedback to your client that they are being successful
How to make sure your clients don't spend too much time talking before the session
Cal doesn't "coach" clients, what he really does and why
Keeping a strictly professional relationship with your client
Ability to take upcoming courses on or off site (live over the Internet)
Links to resources in this video:

Click the "BE a VIP" button for FREE INSTANT ACCESS Get a super easy linked list of all Hypnosis, Etc. training videos! There is no better way to get started accessing all these videos. VIP Membership is free – Click Now!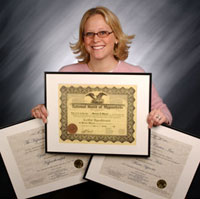 What our grads say about our courses (feedback & recommendations) Questions? Call us at 469-969-2176 or 800-965-3390.
Thank you to all of our fans from around the world! Continue to follow us on Facebook to receive updates on what's going on between each

episode and to give your input as well. If you haven't done so already, check us out and "Like" us on www.facebook.com/hypnosisetc. Thanks a whole lot for sharing us with your friends as well!