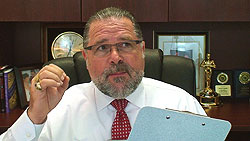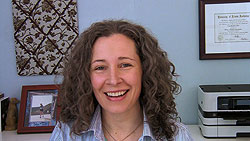 Discover How Erika is Building a Full Time Hypnosis Practice.
Happy Hypno-Tuesday! Cal is here with a special edition of Hypnosis, Etc.  In this episode, Cal interviews a successful, newly trained hypnotist, who is going to do some great things.  You will hear her inspiring story of how she is making the move from being a full time software engineer to a full time hypnosis professional in her own practice.  Watch it and hundreds of other fun, informative and inspiring hypnosis videos here on www.CalBanyan.com.
Cal starts this hypnosis training video by introducing Erika Flint, who is now a part-time in the profession. Cal and Erika go over the beginnings of her hypnosis career, from getting her basic training at Bellingham Technical College in Washington State, to getting her advanced training by studying the 5-PATH® 2.0 DVD – Hypnosis & Hypnotherapy Training Program.
As Cal interviews Erika, she reveals the reasoning behind wanting to become a Hypnotist, and explains how her previous career sparked her interest in the profession. Also she talks about her early challenges that many new hypnotists have to overcome to be successful.  Some of these important challenges are how she picked her first office location, to getting her first new clients. Erika lets us in on her plans on how she will go full time in the profession in the next 6 months.
Erika discusses what she envisioned for her practice, and how she made her business a safe and comfortable environment for her clients. She explains how she went about promoting her practice in order to get the business and clientele she has today.
Finally, Erika suggest that you need to embrace your uniqueness, work at it and you can be successful.
Things discussed in today's video:
Different ideas on how to get into the hypnosis profession.
How to become a competent and confident hypnosis professional.
The challenges of starting your practice and how to overcome them.
Important ways to build your clientele.
Links to resources in this video:

Click the "BE a VIP" button for FREE INSTANT ACCESS Get a super easy linked list of all Hypnosis, Etc. training videos! There is no better way to get started accessing all these videos. VIP Membership is free – Click Now!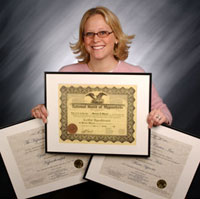 What our grads say about our courses (feedback & recommendations) Questions? Call us at 469-969-2176 or 800-965-3390.
Thank you to all of our fans from around the world! Continue to follow us on Facebook to receive updates on what's going on between each

episode and to give your input as well. If you haven't done so already, check us out and "Like" us on www.facebook.com/hypnosisetc. Thanks a whole lot for sharing us with your friends as well!