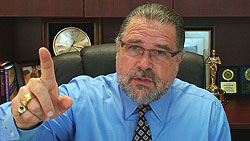 Who Most Inspired Cal & the Creation of 5-PATH®
In this "All Cal" episode, Cal celebrates 18 years of being full time in the profession of hypnotism.  He shares how he got interested in hypnosis, became certified in hypnosis and then opened the Hypnosis Center along with the support of his wife, Maureen Banyan.
Then Cal goes on to share how and why he developed 5-PATH® Hypnotherapy, and how that contributed to the success of the Banyan Hypnosis Center.  Along the way, Cal shares insights that can make your hypnosis practice more successful and profitable.
Cal takes the time to really break down the 5 different phases of 5-PATH® for you.  He reveals why each phase is important, and how each phase adds to the power of the other four phases.  You will discover how these different hypnosis techniques provide insight that creates "hypersuggestibility" resulting in long lasting, even permanent results for your hypnosis clients.
Cal then wraps it up by sharing how having a universal approach to conducting hypnosis & hypnotherapy sessions is so important.  Among these benefits are, that since you use the same powerful tools like age regression over and over,  you become very competent, even masterful with those techniques.  This hypnosis mastery contributes to greater success for your clients, less stress for you and a more successful hypnosis practice.
Cal gives credit to those who have provided training and inspiration, especially in the early years of the development of 5-PATH(R) and the Banyan Hypnosis Center.
Things discussed in today's video:
How and why Cal Banyan became interested in hypnosis.
Early challenges and how he overcame them.
The benefits of having a systematic approach to hypnotherapy.
Who most inspired the kind of hypnosis and hypnotherapy that Cal uses and teaches today.
Links to resources mentioned in this video:
Thank you to all of our fans from around the world! Continue to follow us on Facebook to receive updates on what's going on between each

episode and to give your input as well. If you haven't done so already, check us out and "Like" us on www.facebook.com/hypnosisetc. Thanks a whole lot for sharing us with your friends as well!