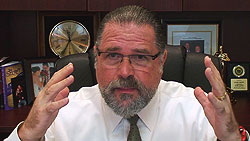 Use the New Year to Take Yourself and Your Hypnosis Business to the Next Level!
Happy Hypno-Tuesday! Cal Banyan and Brenda Titus are back for another episode of Hypnosis Etc. on www.CalBanyan.com. First Cal says, THANK YOU for being with us watching these videos, "You make it worthwhile."  They talk about using the "new year energy" (January through March of each year) to take your hypnosis practice to the next level and to do some self-improvement using self-hypnosis.
Brenda starts off this episode of Hypnosis, Etc. by asking Cal what kind of clients he has had over the years during New Years' time. Cal lets everyone in on that and he shares some tips on how to advertise to attract these types of new clients.
Brenda and Cal go on to stress the importance of a having an excellent self-hypnosis system for everyone, especially for hypnotists themselves, so that we can all be successful reaching new goals. Cal shares how hypnotists can positively change their lives using hypnosis.
Brenda wraps things up by sharing a comment from a client who is a hypnotherapist about how seeking hypnosis sessions for her turned out to be a huge life changing experience.
Things discussed in today's video:
The type of clients we could expect in this time of the year
How to take advantage of beginning of the year for your hypnotherapy business
How important is setting personal goals for success in the coming year
How self-hypnosis would help you and your business be more successful
Should you get hypnosis sessions for yourself for personal change so you can become a "true believer"?

Links for today's hypnosis training video:

Click the "BE a VIP" button for FREE INSTANT ACCESS Get a super easy linked list of all Hypnosis, Etc. training videos! There is no better way to get started accessing all these videos. VIP Membership is free – Click Now!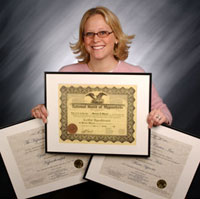 What our grads say about our courses (feedback & recommendations) Questions? Call us at 469-969-2176 or 800-965-3390.
Thank you to all of our fans from around the world! Continue to follow us on Facebook to receive updates on what's going on between each

episode and to give your input as well. If you haven't done so already, check us out and "Like" us on www.facebook.com/hypnosisetc. Thanks a whole lot for sharing us with your friends as well!