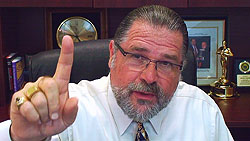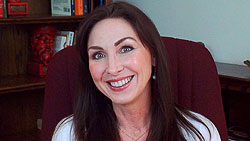 Hypnosis Is Not Fragile, Breaking Through Client Imposed Limits in Age Regression, & Testing ISEs and More
Happy Hypno-Tuesday! Cal is back with Meredith Locher for another episode of Hypnosis Etc. on www.CalBanyan.com. 
In this episode, Meredith reads a couple of questions from other hypnotists about Age Regression.
The first question is about a client who wants to stick with a theme during the age regression. In this case the issue is weight management so the client wants to only regress to food related events rather than allowing the affect to take her to wherever it needs to take her in order to reveal the Initial Sensitizing Event (ISE). The hypnotist wants to know how to deal and resolve this problem. Cal explains the probable reasons why the client is sticking to a theme and suggests some ways to get around it.
Secondly, Cal mentions a Pulitzer-winning writer, and psychiatrist Charles Krauthammer who validates hypnosis and talks about how it helps the burn victims. You can watch the interview by going here, http://dailycaller.com/2013/11/21/charles-krautmatter-talks-his-book-his-hobbies-and-how-he-learned-hypnosis-video/
Lastly, Meredith asks Cal a question from a hypnotist who believes that she's not able to find the ISE during an age regression session, based on how the client feels afterwards. Cal shares how he does his age regression and the ways he does to find the ISE. He discusses how to find, test and verify the ISE during age regression. Meredith adds that not all clients could give the reaction that you expect after hypnosis but that doesn't mean they did not get good results.
Things discussed in today's video:
How to make clients not limit a hypnotic age regression to a theme
How the Time Tunneling Technique® aids in keeping clients focused on causal emotions.
Charles Krauthammer, MD validates hypnosis.
Learn why it is important to find the ISE and properly work through it.
Why ISE testing and validation is important.
Why you must get some level of resolution during an age regression session whether you find the ISE or not.
Why some clients don't come back after you have done age regression work and how you can avoid the problem.
Why the "Segue" is so important for getting lasting results.
How to know when you are truly done with doing age regression work with a client.
How eliminating a causal emotion may not be sufficient to make and individual feel good after the age regression session because of other painful emotions revealed.

Links for today's hypnosis training video:

Click the "BE a VIP" button for FREE INSTANT ACCESS Get a super easy linked list of all Hypnosis, Etc. training videos! There is no better way to get started accessing all these videos. VIP Membership is free – Click Now!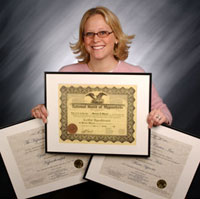 What our grads say about our courses (feedback & recommendations) Questions? Call us at 469-969-2176 or 800-965-3390.
Thank you to all of our fans from around the world! Continue to follow us on Facebook to receive updates on what's going on between each

episode and to give your input as well. If you haven't done so already, check us out and "Like" us on www.facebook.com/hypnosisetc. Thanks a whole lot for sharing us with your friends as well!