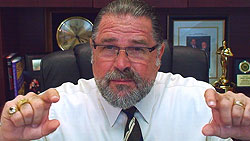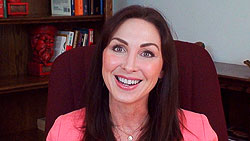 How to Best Help Hypnotherapy Clients Who Want You to "Fix" All Their Issues in One Session, and How to Get "Lazy" Clients to Do More Work During their Sessions
Happy Hypno-Tuesday! Cal Banyan and Meredith Locher are back to bring us another fun and exciting episode of Hypnosis Etc. on www.CalBanyan.com. 
Today, Meredith and Cal answer questions from other hypnotists about how to work with multiple issues and how to deal with the "lazy hypnosis client".
The first question they answer is about how to best work with clients who have several issues that they want to work on, such as fears, weight loss, stop smoking and improving sports performance. Cal discusses how to determine which issue to start with. Then, Cal quickly draws up a diagram that he uses in the Banyan Hypnosis & Hypnotherapy Certification Super Course to discuss the topic. With the diagram and some input from Meredith, you learn how working with one issue can aid in resolving issues that you will be helping the client with in the future.
Secondly, Meredith and Cal answer a viewer's question about how to best work with a "lazy client" who doesn't participate and just wants to let the hypnotherapist do all the work. Cal gives an advice on how to manage and coach a client to provide more insights and really do the work that is needed.
Cal adds to the discussion why doing insight-based hypnotherapy is much more powerful than doing direct-suggestion only work. 5-PATHers know this because so much insight work is done during the age regression, and parts work that is a part of 5-PATH®.
Finally, Cal talks about how to get clients to do more of something that they are doing right in the session.
Things discussed in today's video:
How to deal with clients who have a lot of issues
How to decide which issue to start with
How resolving one of the client's issues helps to clear up other issues
How to get a client to provide more and better insight during the hypnotherapy process
How to increase insight and other hypnotherapeutic behavior in your hypnotherapy clients.

Links for today's hypnosis training video:

Click the "BE a VIP" button for FREE INSTANT ACCESS Get a super easy linked list of all Hypnosis, Etc. training videos! There is no better way to get started accessing all these videos. VIP Membership is free – Click Now!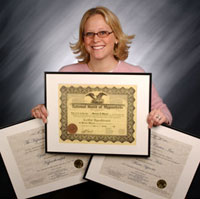 What our grads say about our courses (feedback & recommendations) Questions? Call us at 469-969-2176 or 800-965-3390.
Thank you to all of our fans from around the world! Continue to follow us on Facebook to receive updates on what's going on between each

episode and to give your input as well. If you haven't done so already, check us out and "Like" us on www.facebook.com/hypnosisetc. Thanks a whole lot for sharing us with your friends as well!