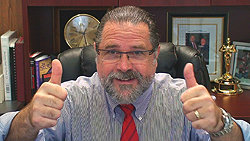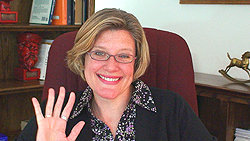 Hypnotic Age Regression for Trauma; Making Suggestions More Powerful with the Segue, Compounding, and Age Progression
Happy Hypno-Tuesday! Brenda Titus joins us on this episode of Hypnosis Etc. on www.CalBanyan.com. Cal wears a "hypnotic" shirt that will amaze. You will see what I mean.
The first topic Cal and Brenda cover is about age regression and trauma. Ella M from the Ask Cal group on OurHypnoSpace has read that age regression and trauma don't mix and wonders if Cal approaches clients differently or uses methods other than 5-PATH® when dealing with trauma or PTSD. Cal agrees that you should not mix age regression with trauma when you don't know what you're doing. Cal then goes on to explain how he uses 5-PATH when dealing with clients that have experienced traumatic experiences even if he isn't aware of the traumatic event. Brenda expands by sharing her experiences using 5-PATH hypnotherapy to help victims of sexual assault and abuse.
The second question comes from an experienced hypnotherapist on the 5-PATH® Yahoo! Group. The 5-PATHer saw a client for bruxism and felt like the client was progressing through phases 1-4 and passing each of the checks and balances very well, however, the client went home and was still clenching her teeth. The 5-PATHer is wondering what you do when 5-PATH® sessions were "successful" but don't resolve the problem. Cal goes on to explains how he would use the "segue", compounding, and age progression to make sessions more powerful, and uses bruxism as an example.
Today's Discussion Points:
Using Age Regression when dealing with trauma in clients and how to do it the 5-PATH® way
Brenda announces the topic she'll be covering in future podcasts
Using The Segue, compounding, and age progression to be more effective
Join the first networking site for hypnosis and hypnotherapy professionals by signing up at www.OurHypnoSpace.com.
Thank you to all of our fans from around the world! Continue to follow us on Facebook to receive updates on what's going on between each

episode and to give your input as well. If you haven't done so already, check us out and "Like" us on www.facebook.com/hypnosisetc. Thanks a whole lot for sharing us with your friends as well!

Click the "BE a VIP" button for FREE INSTANT ACCESS
Get a super easy linked list of all Hypnosis, Etc. training videos!
There is no better way to get started accessing all these videos.
Get Professional Hypnosis / Hypnotherapy Training – With early registration discounts available.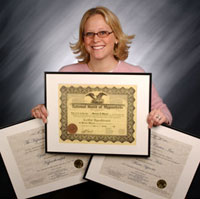 Read What Our Grads Say!
Questions?
Call us at
469-969-2176 or 800-965-3390
.