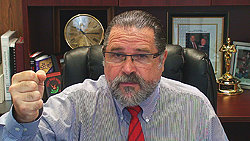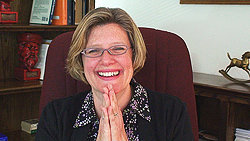 What It REALLY Takes to Be Successful AFTER Hypnosis Certification Training
Happy Hypno-Tuesday! Brenda Titus joins us again on this episode of Hypnosis Etc. on www.CalBanyan.com.  Today's episode is geared towards people who are considering a career change to come into the field of hypnosis or people who want to become the best-of-the-best in the field of hypnosis.
Brenda begins the podcast by sharing her experience training 5-PATH® with 7th-path self-hypnosis®. Cal shares the quality that stands out the most to him when he meets students for the first time that makes him think they will be successful.  In other words, Cal tells you what it really takes to be successful in this profession.
Brenda then recommends what new students should do before heading into class so they can get the most out of the hypnotherapy training and be a step ahead of everyone else. She also gives tips to current 5-PATH® hypnotists like signing up to be a VIP so you can use those videos as resources/references.
Finally, Brenda and Cal discuss how hypnotists can grow after they have completed their initial hypnosis and hypnotherapy certification training. Cal recommends reading a previous article he wrote, Gold In – Gold Out, & Keeping Your Momentum After Certification along with some other tips and Brenda shares things she has done to help her continue growth and stay prepared.
Today's Discussion Points:
What attribute most is most required to be a successful hypnotist
What to do to get the most out of your training before you head to class
Things you can do to grow as a hypnotist after you have gotten your training
FREE resources and references hypnotists can use such as the "How to Hypnotize" on www.Hypnosis.ORG
Here is a link to a podcasts about finding lost items using hypnosis which were mentioned in the show, #128 and #129.
Here is a link to the website The Secret Language of Feelings mentioned in this program.
Free 7th-Path Self-Hypnosis Video Get started using 7th Path Self-Hypnosis for free.
Join the first networking site for hypnosis and hypnotherapy professionals by signing up at www.OurHypnoSpace.com.
Thank you to all of our fans from around the world! Continue to follow us on Facebook to receive updates on what's going on between each

episode and to give your input as well. If you haven't done so already, check us out and "Like" us on www.facebook.com/hypnosisetc. Thanks a whole lot for sharing us with your friends as well!

Click the "BE a VIP" button for FREE INSTANT ACCESS
Get a super easy linked list of all Hypnosis, Etc. training videos!
There is no better way to get started accessing all these videos.
Get Professional Hypnosis / Hypnotherapy Training – With early registration discounts available.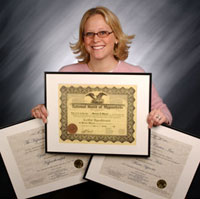 Read What Our Grads Say!
Questions?
Call us at
469-969-2176 or 800-965-3390
.