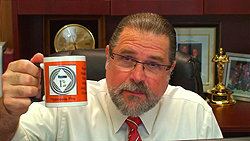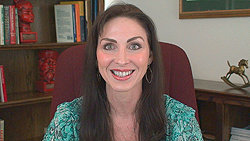 Clients' Memory of an Age Regression Session & Timeline Therapy
Happy Hypno-Tuesday! Meredith Locher co-hosts on this episode of Hypnosis Etc. on www.CalBanyan.com.
In this episode, Meredith begins with how important the Age Regression technique is and how often she uses it in her own practice. She then goes on to ask what steps we should take if a client comes out of Age Regression without any memory of what happened. Cal and Meredith explore the vast topic of Age Regression and the many techniques that could keep their memory intact and what would be most beneficial.
She then asks a question she received from an NLP therapist about Timeline Therapy and what are the differences and similarities.
Today's Discussion Points:
Cal and Meredith tackle the question of not remembering an Age Regression session
Cal discusses the informed child technique and Age Progression
Meredith discusses the prep work she does for her clients and discusses Informing Soul Technique with Cal.
Cal talks about the differences among Timeline Therapy, Age Regression, Time Tunneling, etc.
Join the first networking site for hypnosis and hypnotherapy professionals by signing up at www.OurHypnoSpace.com.
Congratulations to this week's winners, Donna Webber and James Joseph for winning a FREE Hypno-Mug! You have 30 days from the publishing of this broadcast to contact us either via email or phone to claim your mug.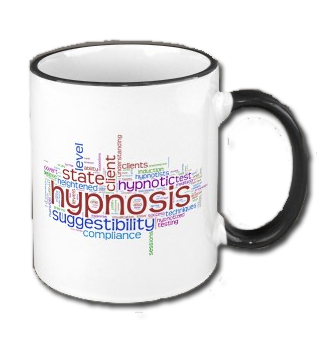 Would you like to get a FREE Hypno-Mug? Then remember to enter into our drawing for free hypnosis coffee mug. There are 2 chances to win:
1. Become a fan and "Like Us" on www.facebook.com/hypnosisetc
2. Or become a VIP Member.
You can also see more mugs and cool professional hypnosis promotional items such as t-shirts by visiting our Zazzle Store.
Thank you to all of our fans from around the world! Continue to follow us on Facebook to receive updates on what's going on between each

episode and to give your input as well. If you haven't done so already, check us out and "Like" us on www.facebook.com/hypnosisetc. Thanks a whole lot for sharing us with your friends as well!
______________________________________________________________________
COMING SOON Our new book, Real Money Real Hypnosis Success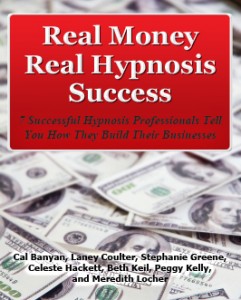 (working title) is all about how to get your hypnosis practice up and running and/or take it to the next level. Several hypnosis professionals who have built successful hypnosis practices tell exactly how they did it. Become a VIP or join our www.facebook.com/hypnosisetc page to get your free copy as soon as it is published.

Click the "BE a VIP" button for FREE INSTANT ACCESS
Get a super easy linked list of all Hypnosis, Etc. training videos!
There is no better way to get started accessing all these videos.
Get Professional Hypnosis / Hypnotherapy Training – With early registration discounts available.