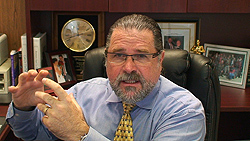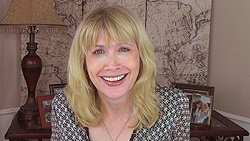 Is Age Regression Suitable for Treating Clients with PTSD (Post-traumatic Stress Disorder)?
Happy Hypno-Tuesday! Celeste will be making her last appearance on this series of Hypnosis Etc. on www.CalBanyan.com.
Before we begin, I'd like to say that Celeste was a fabulous MC at the Solid Gold Weekend. The next big event for professional hypnotists is the Annual NGH convention from August 9 – 11, register now. Don't be afraid to leave us any comments below, we aren't scary zombies chasing you down, we love hearing from you and any thoughts you would like to share. Speaking of zombies, I've been watching the popular television show on AMC, "The Walking Dead," and I'm hooked!
In this episode, Celeste has a question from a fellow hypnotist. The hypnotist is interested to know if age regression is suitable for treating PTSD. I begin by discussing the meaning of the word "depressed" and psychiatric labels that work its way into the public. Then I explain what to do with clients who tell you they are diagnosed with a mental illness. I speak about how to work with those not only with PTSD, but other mental illnesses.
I do age regression because it's a part of 5-PATH®. To get a better understanding of how to treat clients, I use an example from the Vietnam War. I explain why age regression and phases of 5-PATH® such as informed child work, age progression and secondary gain are very effective.
Today's Discussion Points:
What to do with clients who tell you they are diagnosed with a mental illness.
How you can work with PTSD clients at a behavioral level and within the limits of the law.
How to effectively use age regression and 5-PATH® techniques.
Why 5-PATH® is a very successful system to helping clients with mental illness.
Why understanding and identifying secondary gain is extremely important.
With respect to Vietnam War Veterans, I'm also a member of Viet Nam Vets MC and Legacy Vets. If you're a veteran and like to ride motorcycles, this is a great way to support what we've been through. If you're interested, email me at calbanyan@hypnosiscenter.com. We have chapters nationwide and all over the world.
SPECIAL NEWS… Congrats to our new winner, Dan Osso, for winning a FREE Hypno-Mug!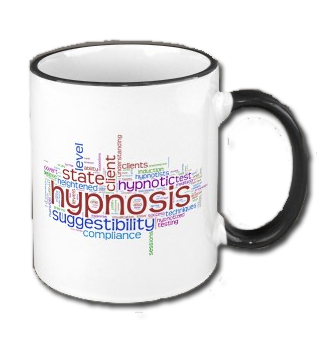 Would you like to get a FREE Hypno-Mug? Then remember to enter into our drawing for free hypnosis coffee mug. There are 2 chances to win:
1. Become a fan and "Like Us" on www.facebook.com/hypnosisetc
2. Or become a VIP Member.
You can also see more mugs and cool professional hypnosis promotional items such as t-shirts by visiting our Zazzle Store.
Thank you to all of our fans from around the world! Continue to follow us on Facebook to receive updates on what's going on between each

episode and to give your input as well. If you haven't done so already, check us out and "Like" us on www.facebook.com/hypnosisetc. Thanks a whole lot for sharing us with your friends as well!
______________________________________________________________________
COMING SOON Our new book, Real Money Real Hypnosis Success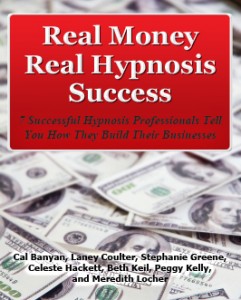 (working title) is all about how to get your hypnosis practice up and running and/or take it to the next level. Several hypnosis professionals who have built successful hypnosis practices tell exactly how they did it. Become a VIP or join our www.facebook.com/hypnosisetc page to get your free copy as soon as it is published.

Click the "BE a VIP" button for FREE INSTANT ACCESS
Get a super easy linked list of all Hypnosis, Etc. training videos!
There is no better way to get started accessing all these videos.
Hot Links: Links Mentioned in this Podcast, Etc.

Got an iPhone or iPad? Our program is on iTunes. Available as audio and video. Subscribe to this podcast and download our programs automatically.
Get Professional Hypnosis / Hypnotherapy Training – With early registration discounts available.