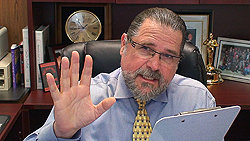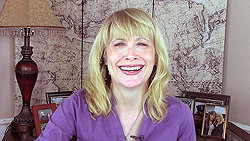 Don't Be the Lone Hypnotist! How to Socialize in Professional Hypnosis Communities Online
Happy Hypno-Tuesday! Celeste Hackett and I are back for another episode of Hypnosis Etc. on www.CalBanyan.com.

Click to Play Audio-Only Version
Subscribe to Cal Banyan's Podcasts with iTunes – Click Hypnosis Podcast


Click to See Upcoming Course Schedule
Before I tell you about that, I want to quickly mention that Celeste and I will be headed off to the NGH Solid Gold Weekend this week.  We are going to be offering some of our training materials there at a 10% discount, and because I know that not all of our fans will be able to make it to the big event, I'll offer the same discount to all of you.  Just use this coupon code – solidgold2013 when you check out, and you will save 10% off of any of our training materials listed on this website.  Now back to our program… 🙂
In this latest episode, we teach you how to become a part of online communities. There are many resources on the Internet for hypnotists and joining social networks is one of the most beneficial places to start. Not only are online communities an excellent source for information, they are absolutely free.  We have more information about these groups for you below.
Today's Discussion Points:
Where and how to start joining online communities for hypnosis.
How to engage in conversations and joining forums/groups.
What other social networks are there for professional hypnotists.
How to efficiently utilize and create forums/groups in OurHypnoSpace.com.
Why interacting and socializing in online communities will benefit you and your hypnosis practice.
Why you should be aware of hypnosis in the media and understanding its importance.
Why joining online communities are significant in improving your involvement and interaction with others in the hypnosis profession.
One of the social networks I have been a long-time member of is the NGHNetwork – Hypnosis Social Network for NGH Members.  There are 3 groups I've had the pleasure of providing valuable information and sharing my own experience as a professional hypnotherapist.
"Successful Hypnosis Work" group is where you can respond to any of the articles I've written for the Journal of Hypnotism.
"Mixing Business with Pleasure" where we socialize about our hypnosis practices and what we do for fun.
"5-Pathers" where we talk and answer questions about doing 5-PATH®.
Later in the episode, Celeste and I share our thoughts on the new and improved OurHypnoSpace.com –The First Social Network for Hypnotists. The website has been revamped to be more user-friendly and functional.
Celeste has her own group "Successful Hypnosis Home Practice" where everyone is able to share their own experiences or ask questions in creating a successful home practice.
I've created the group, "Hypnosis in the Media," where we can share what is going on in the media that includes television, movies or books. I mentioned a few movies and T.V. shows of hypnosis being "used." I describe an example from the show, "Lost Girl." As a professional hypnotist, you want to be aware of what society believes hypnosis to be to clarify any misconceptions.
I also run some other groups of interest including, "Member's Lounge", "Learn to Hypnotize", "Off-topic… Strange and Fun" and finally, "Jokes and Humor".
Start your own online group!  You don't have to be an expert to start your own groups, just have a sincere interest in it. You can create a group like hypnosis for kids or hypnosis for sports. We understand it's difficult to start a hypnosis community outside of the web, which is why we provide you with online resources that can help you.
Reminder – Only 1 week left to save $200.00 off the Week of Power – Advanced Hypnosis Training Course from April 28 – May 4, 2013. Early registration discount expires February 28. Click here to enroll now.
Exciting News… Congrats to our new winner, Jacinda Davis, for winning a FREE Hypno-Mug!
Would you like to get a FREE Hypno-Mug? Then remember to enter into our drawing for free hypnosis coffee mug. There are 2 chances to win:
1. Become a fan and "Like Us" on www.facebook.com/hypnosisetc
2. Or become a VIP Member.
You can also see more mugs and cool professional hypnosis promotional items such as t-shirts by visiting our Zazzle Store.
Thank you to all of our fans from around the world! Continue to follow us on Facebook to receive updates on what's going on between each

episode and to give your input as well. If you haven't done so already, check us out and "Like" us on www.facebook.com/hypnosisetc. Thanks a whole lot for sharing us with your friends as well!
---
COMING SOON Our new book, Real Money Real Hypnosis Success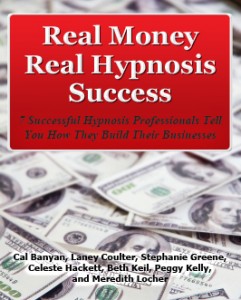 (working title) is all about how to get your hypnosis practice up and running and/or take it to the next level. Several hypnosis professionals who have built successful hypnosis practices tell exactly how they did it. Become a VIP or join our www.facebook.com/hypnosisetc page to get your free copy as soon as it is published.

Click the "BE a VIP" button for FREE INSTANT ACCESS
Get a super easy linked list of all Hypnosis, Etc. training videos!
There is no better way to get started accessing all these videos.
Hot Links: Links Mentioned in this Podcast, Etc.

Got an iPhone or iPad? Our program is on iTunes. Available as audio and video. Subscribe to this podcast and download our programs automatically.
Get Professional Hypnosis / Hypnotherapy Training – With early registration discounts available.