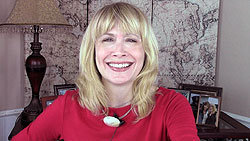 Let's Go To Vegas and Get Some Hypnosis Solid Gold!
Happy Hypno-Tuesday! One of my favorite co-hosts, Celeste Hackett is back for another series of Hypnosis Etc. on www.CalBanyan.com.
In this latest episode, we start discussing our upcoming course schedule. For those who are just coming into the profession and want the basic and advanced techniques,  we go way beyond how to hypnotize and you get 5-PATH® and 7th Path Self-Hypnosis® Certification. Here is the upcoming class schedule —
The next NGH Approved Certification 10-Day Super Course is on July 15- 26.  If you enroll by April 15, you will save $500. Click here to enroll.
The following Super Course is scheduled for October 14 – 25, 2013 and when you enroll for that class by July 14, 2013, you will also save $500. Click here to enroll.
Then for those who are already certified hypnotists and want to learn more basic to advance techniques such as 5-PATH®, enroll in the next "Week of Power" 7-Day Course from April 28 – May 4, 2013. If you enroll by February 28, 2013, you will save an additional $200. Click here to enroll for the the Advanced Hypnosis Training Course and get the early registration discount.
Celeste also has an upcoming NGH Approved Hypnosis Certification Course in Dallas, Texas on April 8 – 19, 2013. Click here for more information and enrollment.
Further into the episode, we describe what to expect from Solid Gold Weekend 2013. For aspiring and certified hypnotists, you will learn from award-winning hypnotists. The event is from February 23 & 24, in Las Vegas, Nevada. We briefly discuss what items to bring, what the weather will be like and what to expect each day during the convention.
It will be a fun-filled and exciting weekend listening to speakers and attending workshops to learn about: how you can have a professional office for free or little cost, working with children and teens, how to develop prosperous group sessions, rapid tension technique and much more! Not only will you learn from the finest group of professional hypnotherapists, but our very own Celeste Hackett will be the Master of Ceremonies. We will see you there.
Click here for more information the 2013 Solid Gold Weekend.
Exciting News… Congrats to our new winner, Nashaly Gonzalez, for winning a FREE Hypno-Mug!
Would you like to get a FREE Hypno-Mug? Then remember to enter into our drawing for free hypnosis coffee mug. There are 2 chances to win: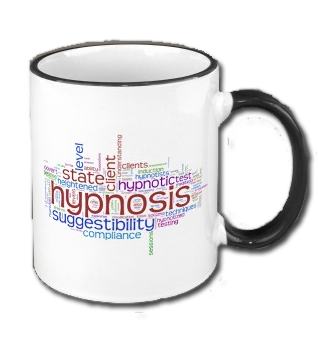 1. Become a fan and "Like Us" on www.facebook.com/hypnosisetc
2. Or become a VIP Member.
You can also see more mugs and cool professional hypnosis promotional items such as t-shirts by visiting our Zazzle Store.

Thank you to all of our fans from around the world! Continue to follow us on Facebook to receive updates on what's going on between each

episode and to give your input as well. If you haven't done so already, check us out and "Like" us on www.facebook.com/hypnosisetc. Thanks a whole lot for sharing us with your friends as well!
Today's Discussion Points:
What you should bring to stay warm and comfortable at the 2013 NGH Solid Gold Weekend.
What will be provided at the 2013 NGH Solid Gold Weekend.
Who the guest speakers will be and what topics they will cover.
Planned activities for those who arrive early on Friday.
Entertaining activities you can do in Vegas after the convention.
COMING SOON Our new book, Real Money Real Hypnosis Success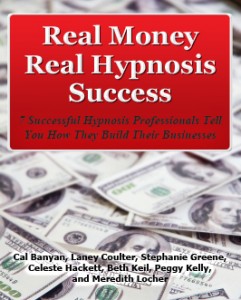 (working title) is all about how to get your hypnosis practice up and running and/or take it to the next level. Several hypnosis professionals who have built successful hypnosis practices tell exactly how they did it. Become a VIP or join our www.facebook.com/hypnosisetc page to get your free copy as soon as it is published.

Click the "BE a VIP" button for FREE INSTANT ACCESS
Get a super easy linked list of all Hypnosis, Etc. training videos!
There is no better way to get started accessing all these videos.
Hot Links: Links Mentioned in this Podcast, Etc.

Got an iPhone or iPad? Our program is on iTunes. Available as audio and video. Subscribe to this podcast and download our programs automatically.
Get Professional Hypnosis / Hypnotherapy Training – With early registration discounts available.