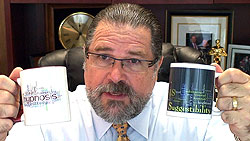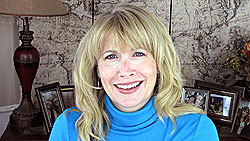 How to Set Up Your Hypnotherapy Practice in Your Home or Office – Part 2
Happy Holidays, Hypnosis Friends! Celeste Hackett and I return for another edition of Hypnosis Etc. on www.CalBanyan.com.
In this latest episode, we dive into the details and specifics of transforming your home and office into a successful hypnotherapy practice. You'll get a better understanding of how to further improve the quality of your practice, as well as figuring out what materials and equipment you will need to create a professional environment that you feel fits best for your clients.
Celeste shares her own experience and advice about how to create a comfortable and clean atmosphere. She discusses what type of furniture you may need, what kind of office items you may consider and how to manage the business portion of the profession. As you watch the video, her expertise and charismatic approach to setting up a hypnosis practice will motivate and guide you along the way!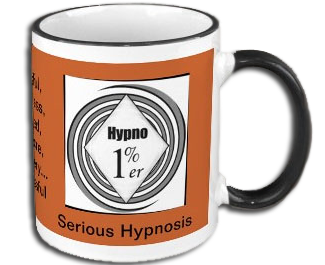 Exciting News! Congrats to Kevin Smullin for winning a free Hypno-Mug!
Would you like to get a free Hypno-Mug? Then remember to enter into our drawing for free hypnosis coffee mugs. There are two chances to win by either becoming a fan on www.facebook.com/hypnosisetc or becoming a VIP Member. You can also see more mugs and cool professional hypnosis promotional items such as t-shirts by visiting our Zazzle store.

Thank you to all of our fans from around the world! Continue to follow us on Facebook to receive updates on what's going on between each episode and to give your input as well. If you haven't done so already, check us out and "Like" us on www.facebook.com/hypnosisetc. Thanks a whole lot for sharing us with your friends as well!
Today's Discussion Points:
How to keep your home or office clean and tidy for your clients and visitors.
What kind of office materials are necessary to carry out the daily functions of your practice?
What type of furniture will you need to keep clients comfortable and settled?
How to organize and keep tabs of all your clients and payment information.
Why and how to get a merchant account so that you can take credit cards.
Establishing a professional mindset from the "get go".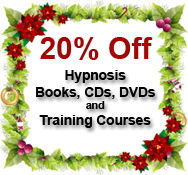 EXTENDED! Get yourself something you have been wanting, a *hypno-gift*!
Save 20% off on all hypnosis training books, CDs, DVDs and certification courses this week.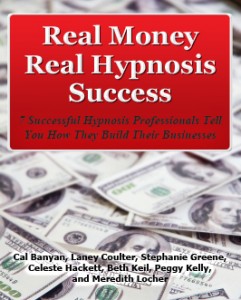 COMING SOON Our new book, Real Money Real Hypnosis Success (working title) is all about how to get your hypnosis practice up and running and/or take it to the next level. Several hypnosis professionals who have built successful hypnosis practices tell exactly how they did it. Become a VIP or join our www.facebook.com/hypnosisetc page to get your free copy as soon as it is published.

Click the "BE a VIP" button for FREE INSTANT ACCESS
Hot Links: Links Mentioned in this Podcast, Etc.

Got an iPhone or iPad? Our program is on iTunes. Available as audio and video. Subscribe to this podcast and download our programs automatically.
Get Professional Hypnosis / Hypnotherapy Training – With early registration discounts available.