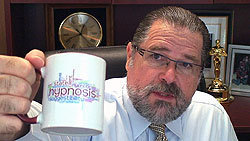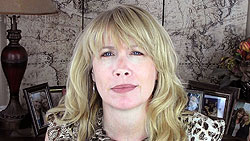 How to Take on Potential Clients with Difficult Issues
Happy New Year, Hypno-Pros! Celeste and I are back again and we're starting 2013 off with another episode on Hypnosis Etc. on www.CalBanyan.com.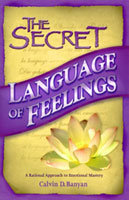 In this latest episode, Celeste and I discuss how to tackle difficult issues that some clients may need help with. We deal with clients who need hypnotherapy for other complex reasons than those who want to quit smoking or want to lose weight. We analyze the client's situation and examine whether or not it is possible for the potential client to overcome their problems. We then describe two very important factors that most clients deal with — Age Regression and Initial Sensitizing Events.
Further into the video, I briefly describe the "feel bad, distract cycle," which you can learn more about in my book, "The Secret Language of Feelings." Celeste concludes our discussion by describing the differences between Hypnosis vs. Guided Imagery. Watch this video to get an in-depth understanding of how to cope with a potential client and their struggles.
Sensational News! Congrats to Jody Shaw for winning a free Hypno-Mug!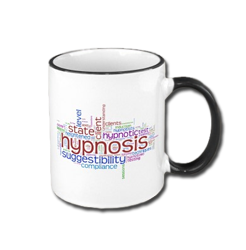 Would you like to get a free Hypno-Mug? Then remember to enter into our drawing for free hypnosis coffee mugs. There are two chances to win by either becoming a fan on www.facebook.com/hypnosisetc or becoming a VIP Member. You can also see more mugs and cool professional hypnosis promotional items such as t-shirts by visiting our Zazzle store.

Thank you to all of our fans from around the world! Continue to follow us on Facebook to receive updates on what's going on between each episode and to give your input as well. If you haven't done so already, check us out and "Like" us on www.facebook.com/hypnosisetc. Thanks a whole lot for sharing us with your friends as well!
Today's Discussion Points:
How to approach and analyze a potential client with uncommon issues than those you normally deal with.
What types of other situations have you experienced that could be beneficial in helping clients overcome their problems.
What is Age Regression and ISE (Initial Sensitizing Events)?
The process of the "feel bad, distract cycle."
The differences between Hypnosis vs. Guided Imagery
NEW YEARS SPECIAL – SAVE BIG!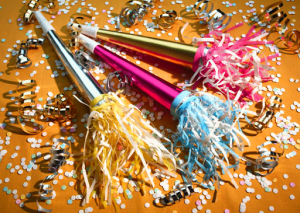 This Week Only: Huge Savings On This "New Years" Special Package: 5-PATH® 2.0 DVD Course & Hypnosis Etc. Podcast – Complete Set – First 150 Episodes!
Regular Price of our Hypnosis Etc. First 150 Episodes CD set is $119.79.
Regular Price of our 5-PATH 2.0 DVD set is $949.00.
Package Value is $1,068.79 – This week only $759.20

!

For this week only, save 20% when you purchase 5-PATH® 2.0 Hypnosis Training DVD Course AND WE WILL INCLUDE Hypnosis Etc. Podcast Set FREE Podcast Set (A $119.79 Value). It is time to act and move forward in the profession. Invest in yourself. Invest in your practice! Move up to a whole new level of competence and confidence… Become a 5-PATH® Certified Hypnotherapist!

Cal Banyan's Hypnosis Etc. Podcast Set offers Hours & Hours of Banyan Hypnosis Training on CDs. The First 150 "Hypnosis, Etc." Training Episodes of fun, interesting and informative hypnosis training, are all put together in a series of 6 volumes. Each volume contains 25 episodes and is contained in 10-12 CDs! A value worth $119.79, absolutely FREE with purchase of 5-Path® 2.0 Hypnosis Training DVD course. Certification is an optional component of the course; it is not required to purchase the course.
Save 20% when you order 5-PATH® 2.0 & FREE Podcast Set by January 8, 2013. Click here to order.
COMING SOON Our new book, Real Money Real Hypnosis Success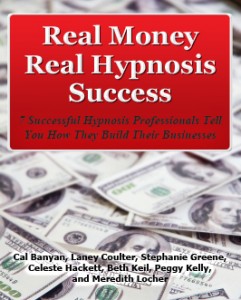 (working title) is all about how to get your hypnosis practice up and running and/or take it to the next level. Several hypnosis professionals who have built successful hypnosis practices tell exactly how they did it. Become a VIP or join our www.facebook.com/hypnosisetc page to get your free copy as soon as it is published.

Click the "BE a VIP" button for FREE INSTANT ACCESS
Hot Links: Links Mentioned in this Podcast, Etc.

Got an iPhone or iPad? Our program is on iTunes. Available as audio and video. Subscribe to this podcast and download our programs automatically.
Get Professional Hypnosis / Hypnotherapy Training – With early registration discounts available.