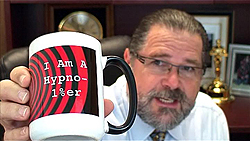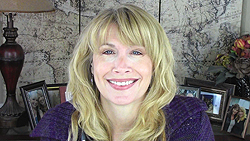 How to Set Up Your Hypnotherapy Practice in Your Home or Office – Part 1
Happy Hypno-Tuesday! My very first co-host, Celeste Hackett, is back on this episode of Hypnosis Etc. on www.CalBanyan.com.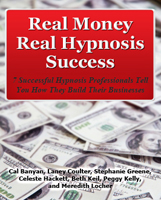 In the latest episode, I give you an inside scoop about a book that we're working on called, "Real Money Real Hypnosis Success: 7 Successful Hypnosis Professionals Tell You How They Built Their Business." (Exact wording of the title and appearance of the book cover may change before final publication.) In this upcoming book, Celeste, along with other successful hypnosis professional, and myself share how we built our hypnosis businesses.
Stay tuned for updates about this upcoming release. By the way, VIP Members will be notified how to get this new book for free when it comes out!
But wait! There is more…Celeste and I continue with this hypnosis training video by discussing how you can start a successful hypnotherapy practice in your home or office. As you watch this video you will learn insider tips, tricks and techniques of how to turn your home or office into a successful hypnotherapy practice.

Exciting News! Congrats to Donna Richard for winning a free Hypno-Mug!
Would you like to get a free Hypno-Mug? Then remember to enter into our drawing for free hypnosis coffee mugs. There are two chances to win by either becoming a fan on www.facebook.com/hypnosisetc or becoming a VIP Member. You can also see more mugs and cool professional hypnosis promotional items such as t-shirts by visiting our Zazzle store.

Thank you to all of our fans from around the world! Continue to follow us on Facebook to receive updates on what's going on between each episode and to give your input as well. If you haven't done so already, check us out and "Like" us on www.facebook.com/hypnosisetc. Thanks a whole lot for sharing us with your friends as well!
Today's Discussion Points:
Buy the Business Start Up Pack 2.0 to get the business training you need for starting a new practice.

Find a location that makes easy for your clients to reach your home or office.

Create a safe environment for your clients, especially at night.

Make sure the appearance of your home or office is clean on the inside as well as the outside.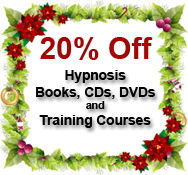 Get yourself something you have been wanting, a *hypno-gift*!
Save 20% off on all hypnosis training books, CDs, DVDs and certification courses this week.

Click the "BE a VIP" button for FREE INSTANT ACCESS
Hot Links: Links Mentioned in this Podcast, Etc.

Got an iPhone or iPad? Our program is on iTunes. Available as audio and video. Subscribe to this podcast and download our programs automatically.
Get Professional Hypnosis / Hypnotherapy Training – With early registration discounts available.