We are excited about our upcoming October 2012 NGH Approved Banyan Hypnosis Certification Super Course.
If you are interested in becoming a certified hypnotist or hypnotherapist, it's not too late to sign up for our October hypnosis certification course. If you sign up this week, you will save $100. Click here for details.
With this hypnosis training course, you will receive the following: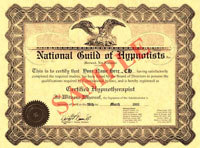 If you can't make it to the October class, here's our 2013 class schedule.
NGH Approved Banyan Hypnosis Certification Super Course
January 21 – February 1, 2013
April 22 – March 3, 2013
July 15 – 16, 2013
Week of Power – Advanced Hypnosis Training Course
Learn about our early registration discounts and veteran's discounts by calling
(714) 258-8380 or 800-965-3390.
Here's what others are saying about the NGH Approved Banyan Hypnosis Certification Super Course: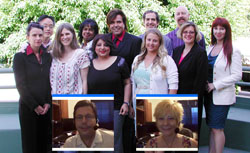 Photo of July, 2012 Class!
More feedback from our graduates here.
"5-PATH and 7th Path are the missing links in the therapeutic modalities being offered today. As a psychotherapist, this work opens up a whole new approach to deepening and also speeding up the therapy process. Any psycho-therapist could benefit from taking this course."
John Medveckis, MA, LPC
Santa Barbara, CA
"Through the process of 7th Path Self Hypnosis, I became aware of a deep seated anger. Through the 5-PATH technique, I released that anger and replaced it with a sense of love and hope that, prior to this course, I would not have experientially know."
Courtney Greene, BA
San Pedro, CA
"As a physician, I needed a training course that:
Had a reasonable map of consciousness
Had a systematic approach to surgically address psychological and behavioral issues
Had sufficient time dedicated to practice of techniques
Was led by a teacher committed to not only dispersal of important information, but actual development of prepared practitioners.
I can verify that Cal Banyan has created and led such a course with the 2 weeks certification course. The teaching of 7th Path with 5-PATH also satisfies the Hippocrates oath that healers also must heal themselves."
Eugene Ahn, MD
Miami, FL
Got Questions?
Give our office a call at (714) 258-8380 or 800-965-3390.