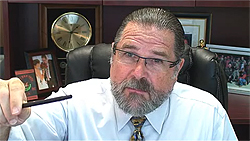 Why You Need to Get Started Now & How to Apply "Tough Love" Appropriately with Clients
Welcome back to this fun and interesting "all Cal" episode of Hypnosis Etc. on www.CalBanyan.com.
In this latest episode, I start things off by sharing how one of our newest hypnotherapist recently discovered the amazing work she is able to do with her clients using 5-PATH® Hypnotherapy.
I also discuss what you need to do to get started as a hypnotist or hypnotherapist so that you can also start to see amazing results with your clients. I then dive into the topic of "tough love" – how to get your client involved when you feel like you are doing all the work.

Thank you to all of our fans from around the world! Continue to follow us on Facebook to receive updates on what's going on between each episode and to give your input as well. If you haven't done so already, check us out and "Like" us on www.facebook.com/hypnosisetc. Thanks a whole lot for sharing us with your friends as well!
Today's Discussion Points:
How hypnotherapy is able to get consistent results with the hardest cases.

Why hypnosis or hypnotherapy is so appealing to people who have tried everything else and failed.

Whether you are new or experienced, learn how to jump start your career as a hypnotist or hypnotherapist.

How to apply "tough love" principles to your hypnotherapy sessions when your clients are not putting forth the effort and you feel like you are doing all the work.
Hot Links: Links Mentioned in this Podcast, Etc.
Learn more about our upcoming NGH Approved Banyan Hypnosis Certification Super Course, October 29th – November 9th.

www.TSLOF.com for information about The Secret Language of Feelings (free audio programs).

Become part of the NGH's online hypnosis community by joining the www.NGHNetwork.com.

Got an iPhone or iPad? Our program is on iTunes. Available as audio and video. Subscribe to this podcast and download our programs automatically.
Get Professional Hypnosis / Hypnotherapy Training – With early registration discounts available.

Also remember to stay in touch and on the inside by becoming part of our VIP Program, and by "Liking" our facebook page at www.facebook.com/hypnosisetc.
Click the "BE a VIP" button for FREE INSTANT ACCESS
Get a super easy linked list of all Hypnosis, Etc. training videos!
There is no better way to get started accessing all these videos.
VIP Membership is free – Click Now!