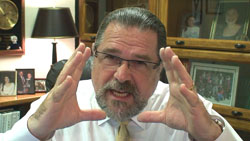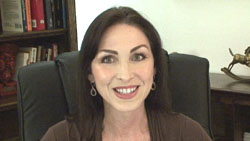 How to Bring Spirituality into Your Hypnotherapy Practice
Happy Hypno-Friday! Meredith is back co-hosting another episode of Hypnosis Etc. on www.CalBanyan.com. Watch this latest hypnosis training episode and get an insider preview of Meredith's talk, titled "A Journey to Divinely Inspired Success – Professionally Integrating Spirituality into Your Practice," at the upcoming 2012 NGH Annual Convention in Marlborough, Massachusetts.
Click the "Play" button and Meredith takes the lead in this hypnosis training video. She explores the world of spirituality and shares how spirituality can improve your hypnosis and hypnotherapy practice. Meredith reveals the techniques and tools to introducing spirituality to your practice and working within your client's belief system.
If you enjoy learning from these videos, we suggest that you tell your friends about this helpful resource for hypnotists and hypnotherapists around the world. Remember to check out our Hypnosis, Etc. page on Facebook, at http://www.facebook.com/hypnosisetc. Please "Like" it and get into the conversation.
Today's Discussion Points:
How to integrate spirituality into your hypnosis sessions without being too "woo woo."
Why bring spirituality into the hypnosis practice?
What is the client's best benefit from a spiritual approach?
How to work within a client's belief system.
How you can benefit from using spiritual techniques for balance and clearing.
Much more…
Hot Links: Links Mentioned in this Podcast, Etc.
Weekly Special:
For this week only! Combo Deal on Informing Soul Technique DVD and Spirit Releasement CDs
Informing Soul Technique – add more power to your age regression and past life regression sessions.
Spirit Releasement – be prepared to handle spiritual issues in a professional way.
For a Limited Time Only! Save $64 on this combo deal.
Click here to learn more or to purchase.
Get Your Professional National Guild of Hypnotists Approved Hypnosis and Hypnotherapy Certification – Early registration discounts available.
Be a VIP – Keep in touch and get THE latest insider info about this program:

Also remember to stay in touch and on the inside by becoming part of our VIP Program, and by "Liking" our facebook page at www.facebook.com/hypnosisetc. By joining our free VIP Program you get instant access to the complete listing of all our free hypnosis training videos that you can watch any time.